A crisis is sweeping across Southeast Asia, wiping out the wildlife that once thrived there. This is what you need to know.

1. This is what a snare looks like

Snares can be made of nylon, rope, wire or cable. They are the simplest, most effective and most brutal of hunting techniques.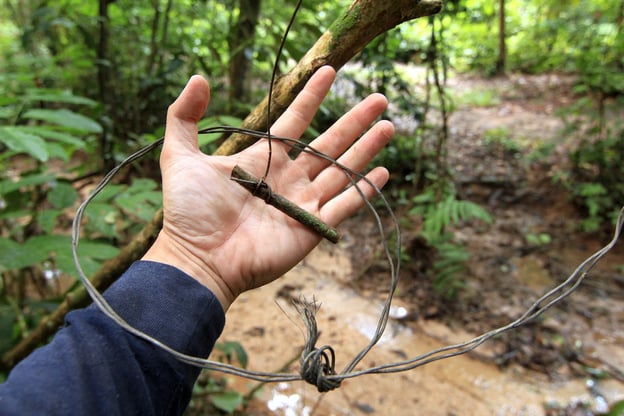 Above: A wire found in the forest whilst on patrol. This is just one example of a number of types of snares varying in size, material and style. © Lau Ching Fong / WWF-Malaysia


2. This is what a snare does

Snares are indiscriminate, killing everything from tortoises to elephants to tigers and monkeys. Sitting silently in the forest, animals are caught when they walk or step into them. Snares are seen as one of the cruelest means of hunting, as many animals languish for days in a snare before dying from their injuries, lack of water, or starvation. Though some animals escape, they often die later from a painful infection caused by the injury, or starve as they struggle to find food with an injured limb.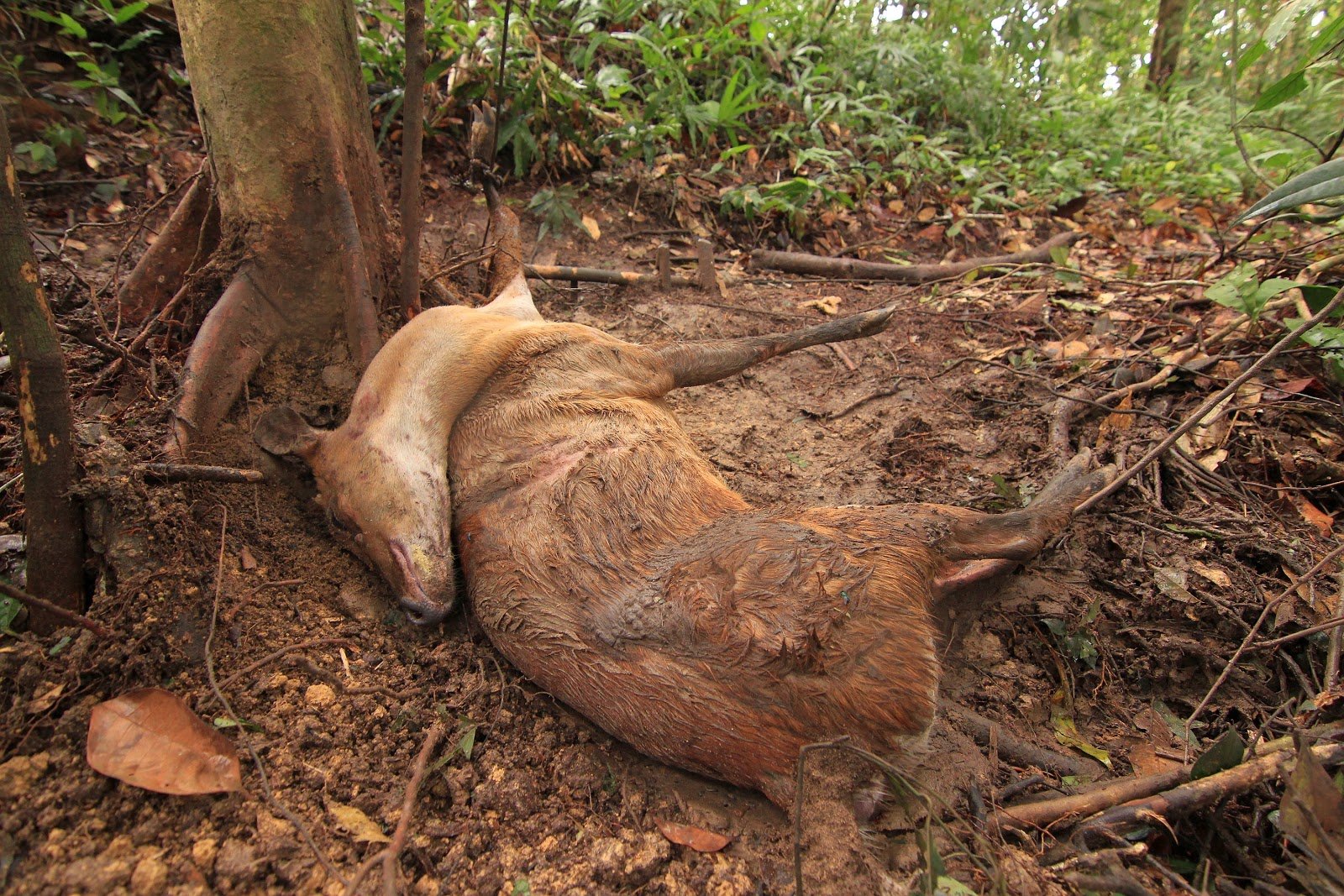 Above: A Southern red muntjac killed in a snare in Malaysia. © Lau Ching Fong / WWF-Malaysia


3. There are estimated to be millions of snares across Southeast Asia

There are an estimated 12.3 million snares on the ground in protected areas of Cambodia, Lao PDR and Viet Nam according to WWF latest analysis of the largest set of data to date. These are all countries where the tiger is presumed extinct.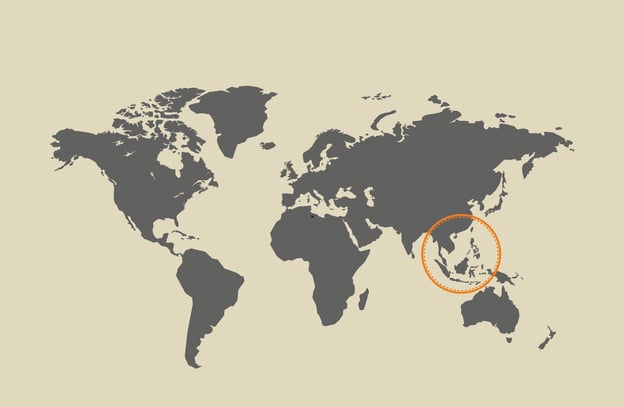 Above: Today, Southeast Asia has the emptiest forests around, with only 1% of land in tropical Asia supporting a full set of large mammals. Snares have been a huge contributor to this problem.


4. Snares are silently driving an extinction crisis across the region

Alongside habitat loss and degradation, the increasing use of snares is contributing to an extinction crisis in Southeast Asia. Snaring is the principal threat to tigers in this region, while also impacting over 700 mammal species, including the Asian elephant, saola, and banteng.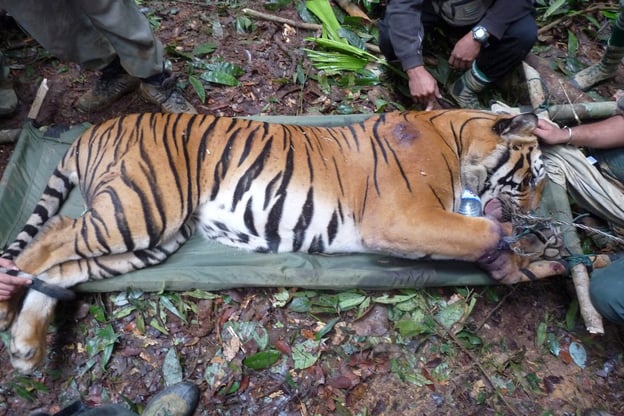 Above : A tiger is tranquilised for treatment after it is found caught in a wire snare in Malaysia's Belum-Temengor Forest Complex, 2009. © Lau Ching Fong / WWF-Malaysia


5. Snares are not just a threat to wildlife – they are a threat to public health too

From handling to consumption of wildlife, snare use increases human exposure to species carrying zoonotic diseases. In fact, much of the wildlife targeted for snaring, most notably ungulates and carnivores, have been identified as among the highest risk mammal groups for zoonotic disease transmission.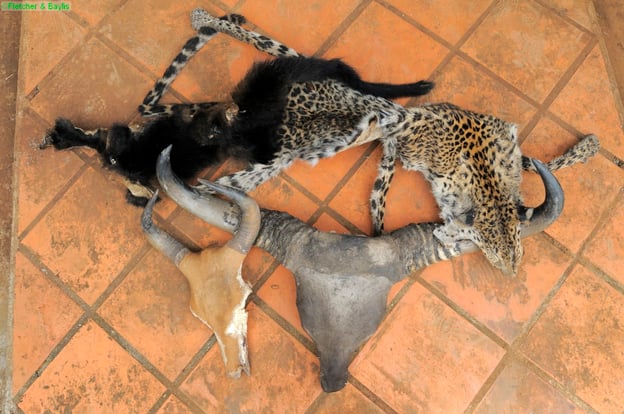 Above: Banteng, gaur and leopard skin confiscated in Cambodia. © Fletcher and Baylis


6. Commercial snaring can threaten food security for some rural communities
Snares are often set to capture wildlife to be sold in urban markets. This is very often illegal, and appears to be a main driver of snaring. This commercial snaring threatens the food security of the poorest individuals or indigenous communities who, in some cases, rely on wildlife for food.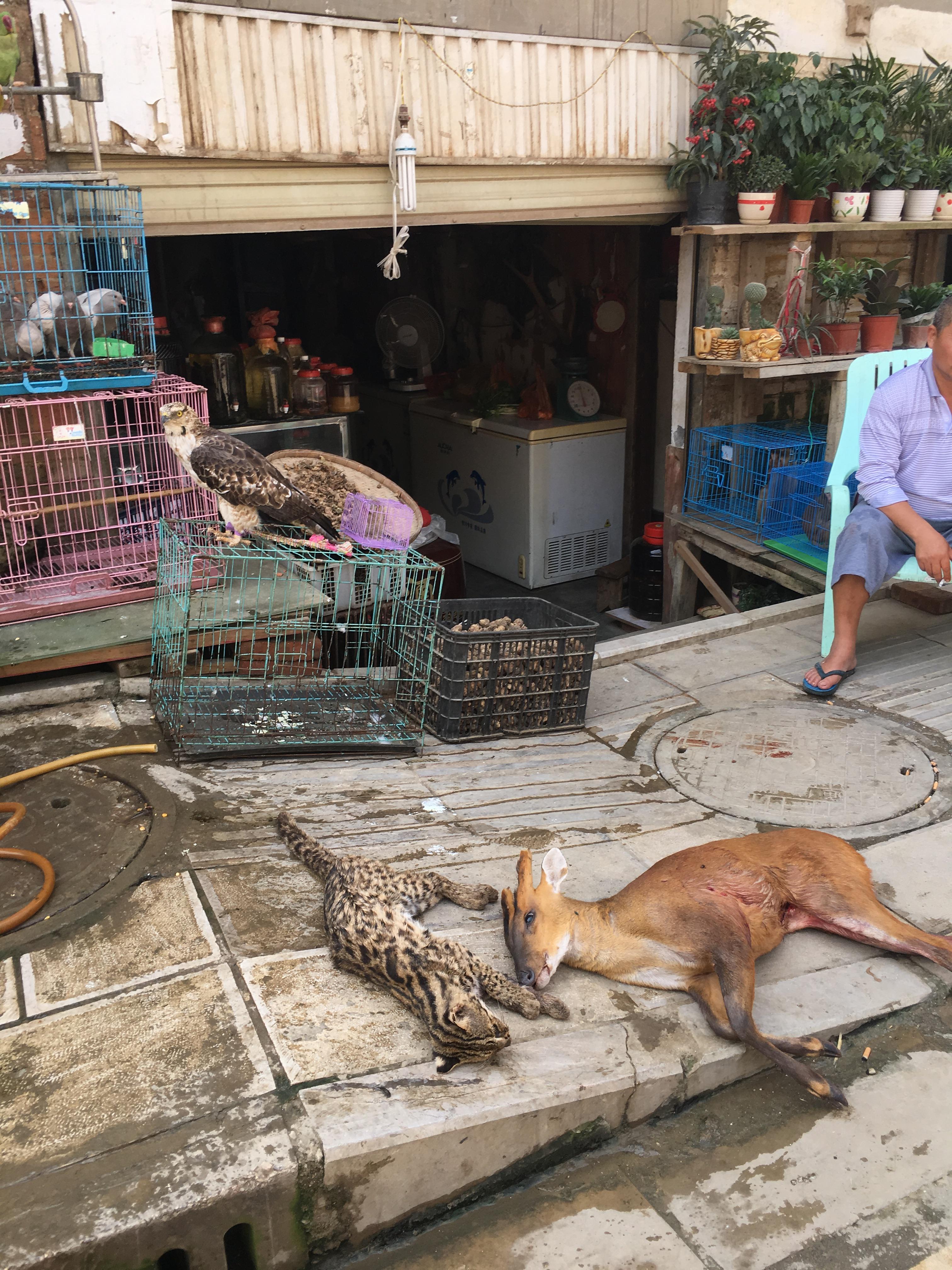 Above: Wildlife for sale at a market in Mong La, Golden Triangle © WWF-Myanmar


7. Unless urgent action is taken, snares could silently empty the forests of Southeast Asia.

We need to take urgent action to address this devastating threat to wildlife and associated risks to public health. WWF is urging governments in the region to strengthen legislation, engage local communities and indigenous peoples in solving the snaring crisis and put also more resources on the ground to prevent and deter snaring. At the same time, demand for snared wildlife must be reduced, and the sale of wildlife that can spread zoonotic diseases must be stopped.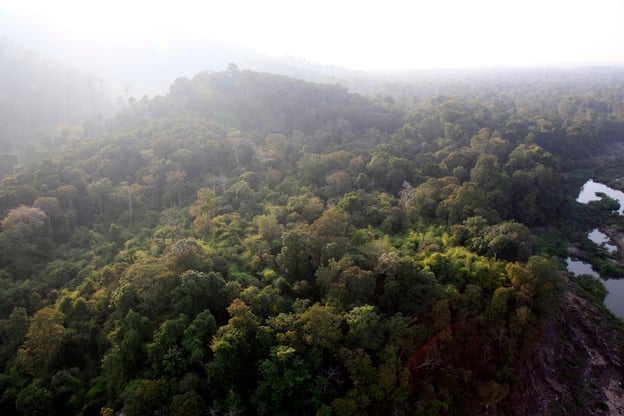 Above: Riverine forest, Cambodia. Intensive snaring has left many protected areas in Cambodia, Laos and Vietnam with few large animals. © Adam Oswell / WWF-Greater Mekong

---

For more information: