"Everything is new," says Teng Bunchhay. "They do everything differently here. They even hold the rubber tapper the opposite way."
Teng is the Rubber Officer for the Mondulkiri Provincial Department of Agriculture, Forestry and Fisheries (PDAFF) in Cambodia. He has come to Thailand accompanying a group of Cambodian rubber smallholders and businessmen wanting to learn more about the success of sustainable rubber production in Thailand. Songkhla Province, where Teng and the Cambodian group are visiting, is the top rubber-producing province in the leading rubber exporting country in the world.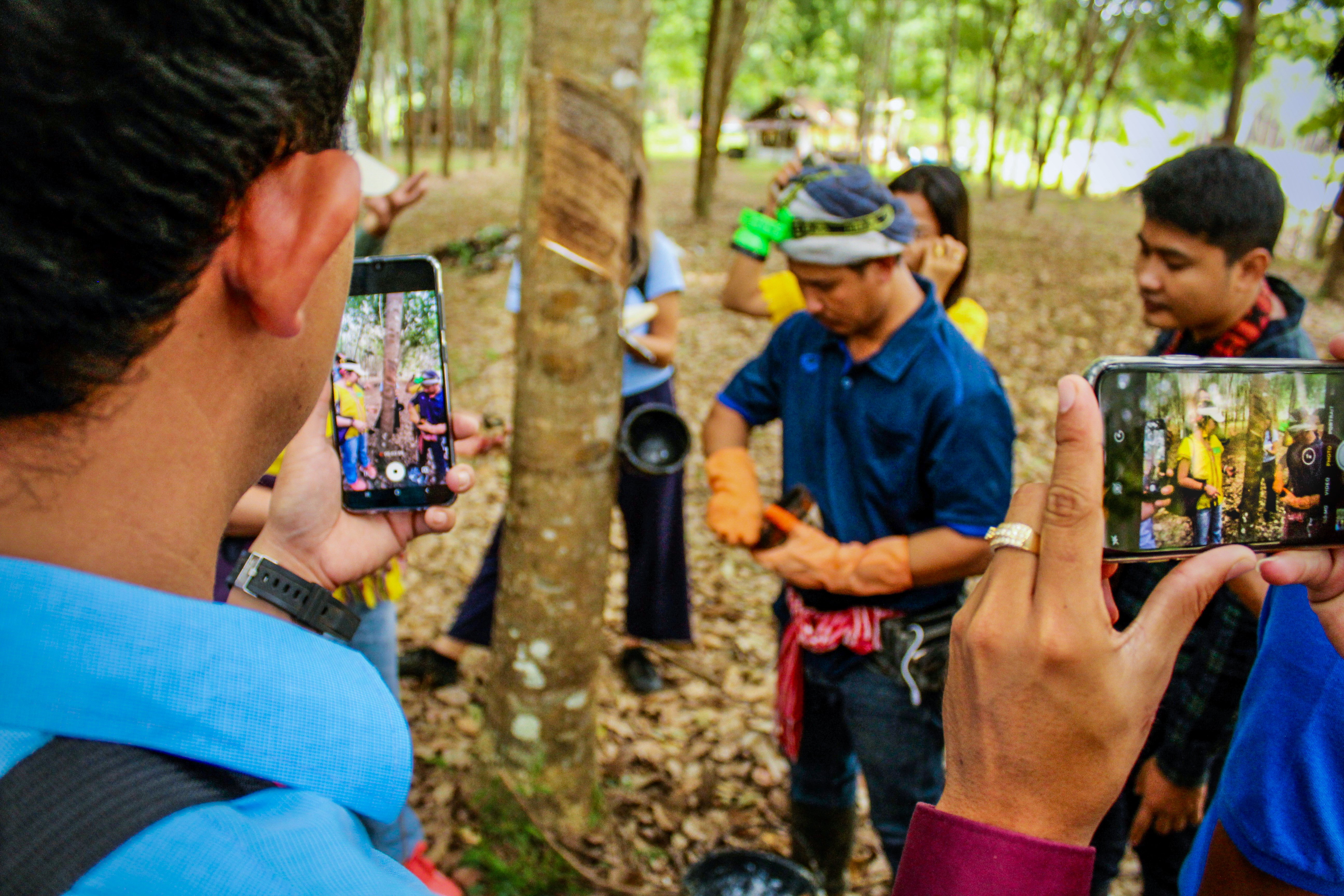 Sattawat Chanthong demonstrates his technique for tapping rubber / © Mallory Graves / WWF-Greater Mekong
Sustainable rubber production has found a foothold in Thailand because of the adoption of the cooperative business model, in which individual farmers form a jointly-owned association through which they sell their rubber. By forming a cooperative, they have more market leverage, share costs to reduce the burden to individuals, and sell products that stand out to international customers.
Farming is a risky business - prices fluctuate and natural disasters can be hard to prepare for - but when farmers come together and rely on each other, they collectively reduce their risks and build greater economic resilience. Becoming part of a smallholder cooperative allows farmers to have better access to financing and insurance, giving them less to worry about as they grow their businesses.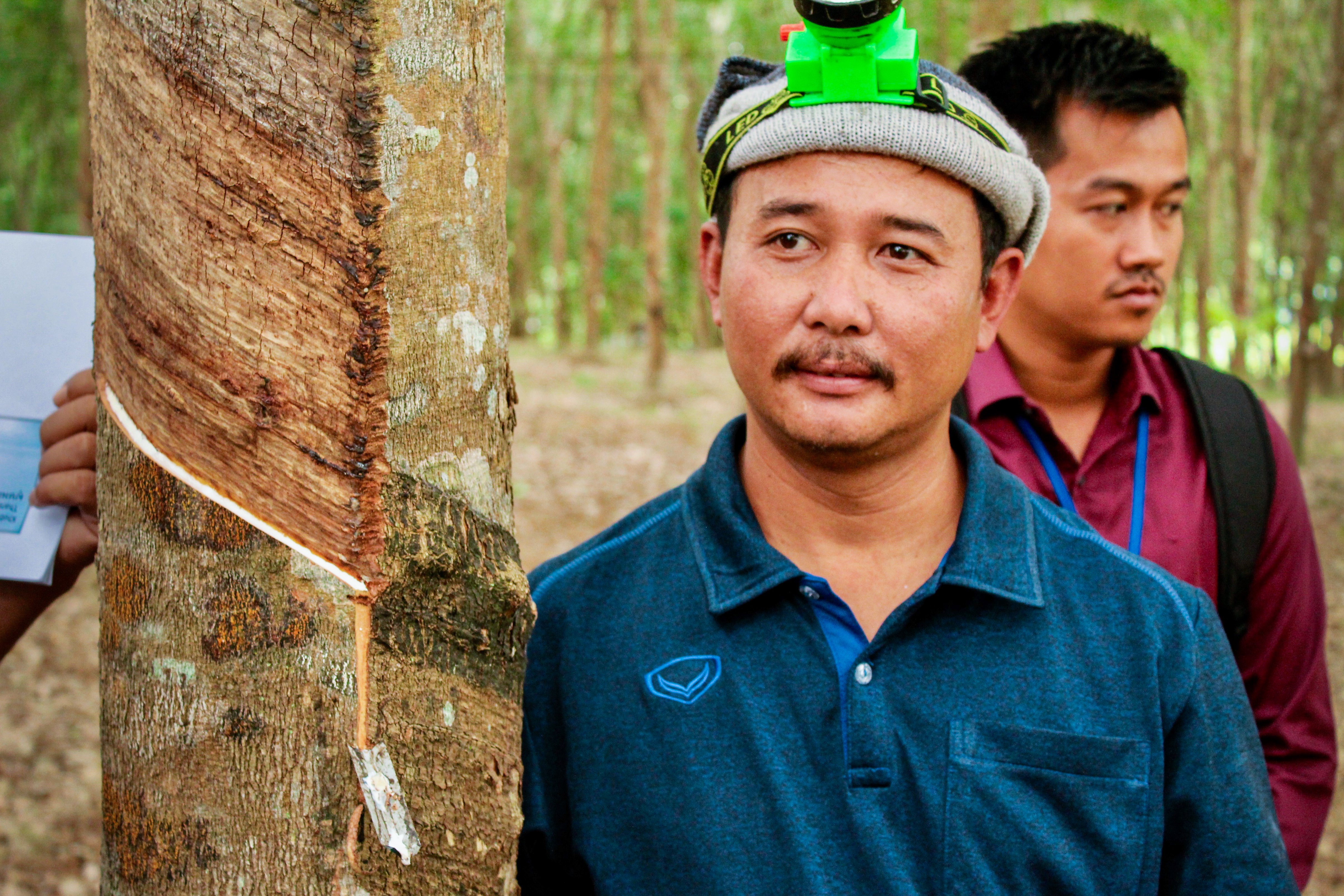 Sattawat Chanthong leads the group on a tour of his rubber plantation / © Mallory Graves / WWF-Greater Mekong
"When we gathered our community together to create a cooperative, it became a legal entity and made us unique," says Sattawat Chanthong with pride. As a leader of one of the sustainable rubber farming cooperatives, he maintains that "it's important to be creative and find a way to reduce costs and improve management while supporting farmers."
Cambodian smallholders know the challenges all too well. They're just beginning to organize into cooperative groups and this trip to Thailand, jointly sponsored by WWF-Cambodia and WWF-Thailand, is the first step in a long learning process.
"We want to better understand the Thai way of producing rubber, everything from growing, harvesting, and processing. Most importantly: how their cooperative system works," says Tin Sary, one of the Cambodian smallholders joining the trip.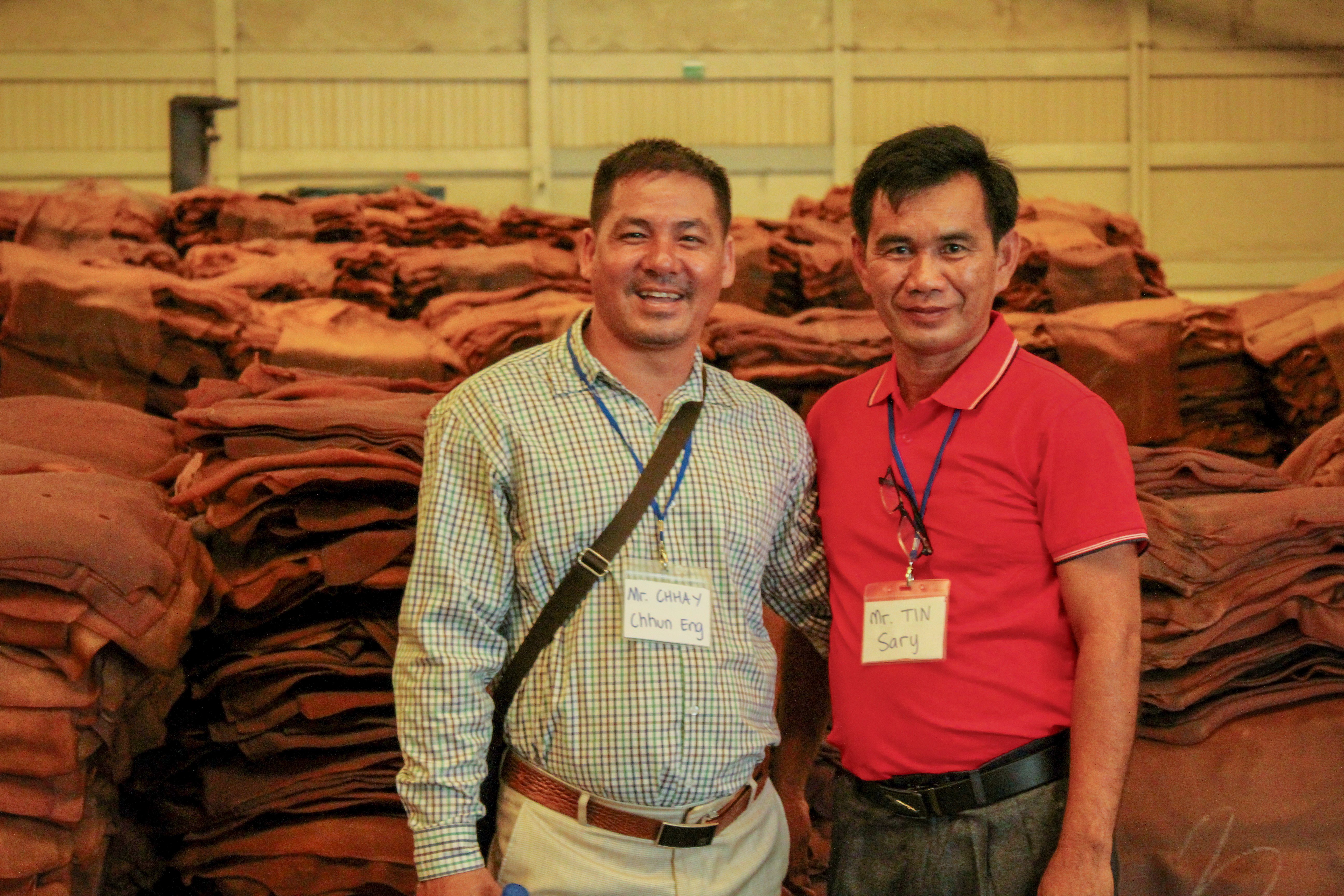 Chhay Chhun Eng and Tin Sary, two of the Cambodian smallholders visiting sustainable rubber cooperatives in Thailand / © Mallory Graves / WWF-Greater Mekong
But the cooperatives are about more than just forming better businesses, they also make it easier for the farmers to adopt sustainable farming techniques and to become better stewards of the land. In Thailand, Sattawat understands the ecological value of the land he farms. "Because my land is close to a river, we're an important part of the watershed. If we take care of the land upstream, then we can ensure clean water for everyone living and working in the forests downstream."
Sattawat recognized that the national park upstream from his rubber plantation was providing important ecosystem services to him and the other plantation owners, so he gathered them together and started planting trees in the buffer zone around the park. "When we take care of the land upstream, we protect our livelihoods downstream."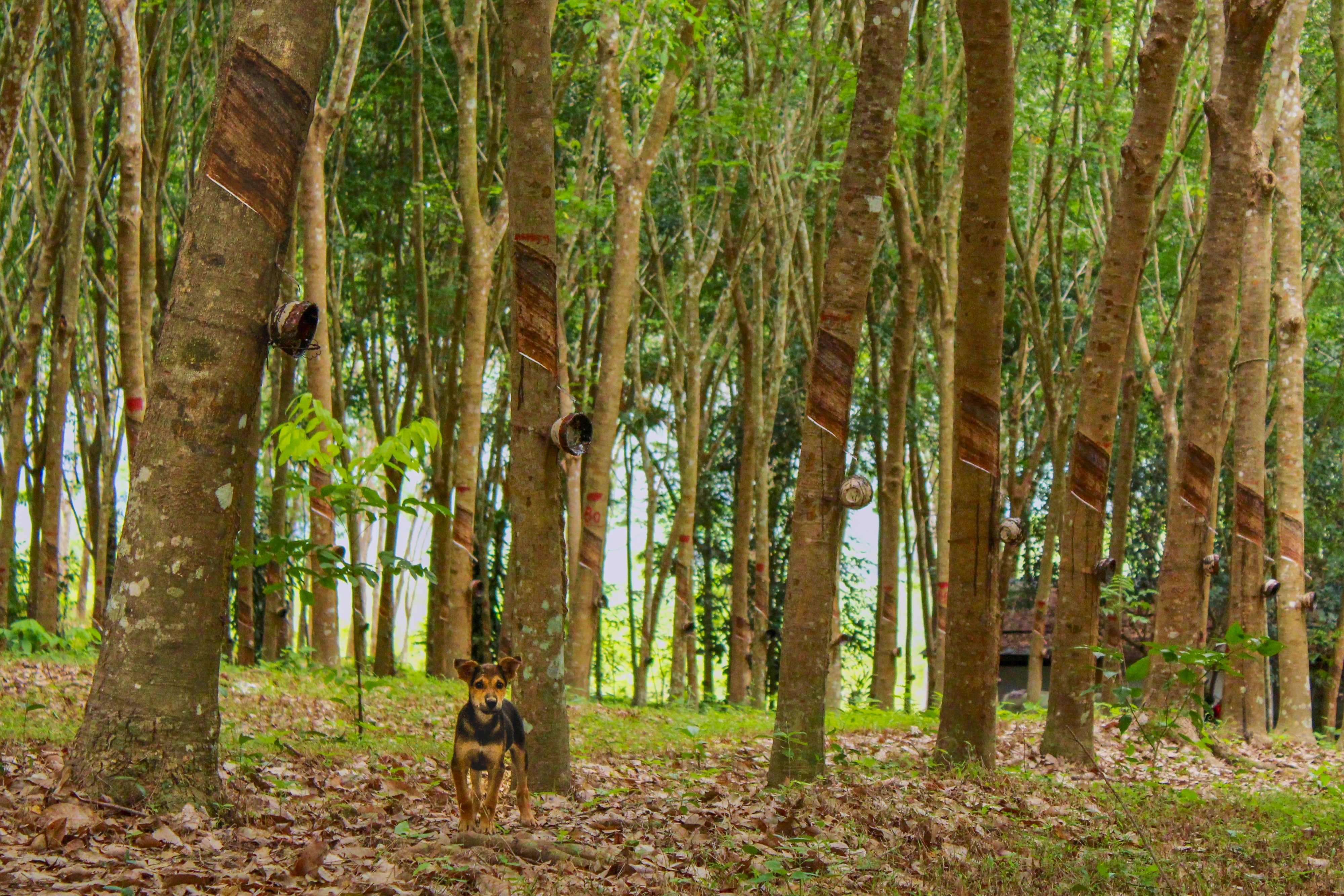 The rubber plantation of Sattawat Chanthong / © Mallory Graves / WWF-Greater Mekong
He says he hopes he can help the visiting Cambodian farmers to learn to manage their businesses effectively, reduce costs, strengthen community relationships, and protect the ecosystems that their livelihoods rely on. "We all must learn to live harmoniously with the environment, but rubber farmers especially must understand that our businesses rely on a healthy ecosystem."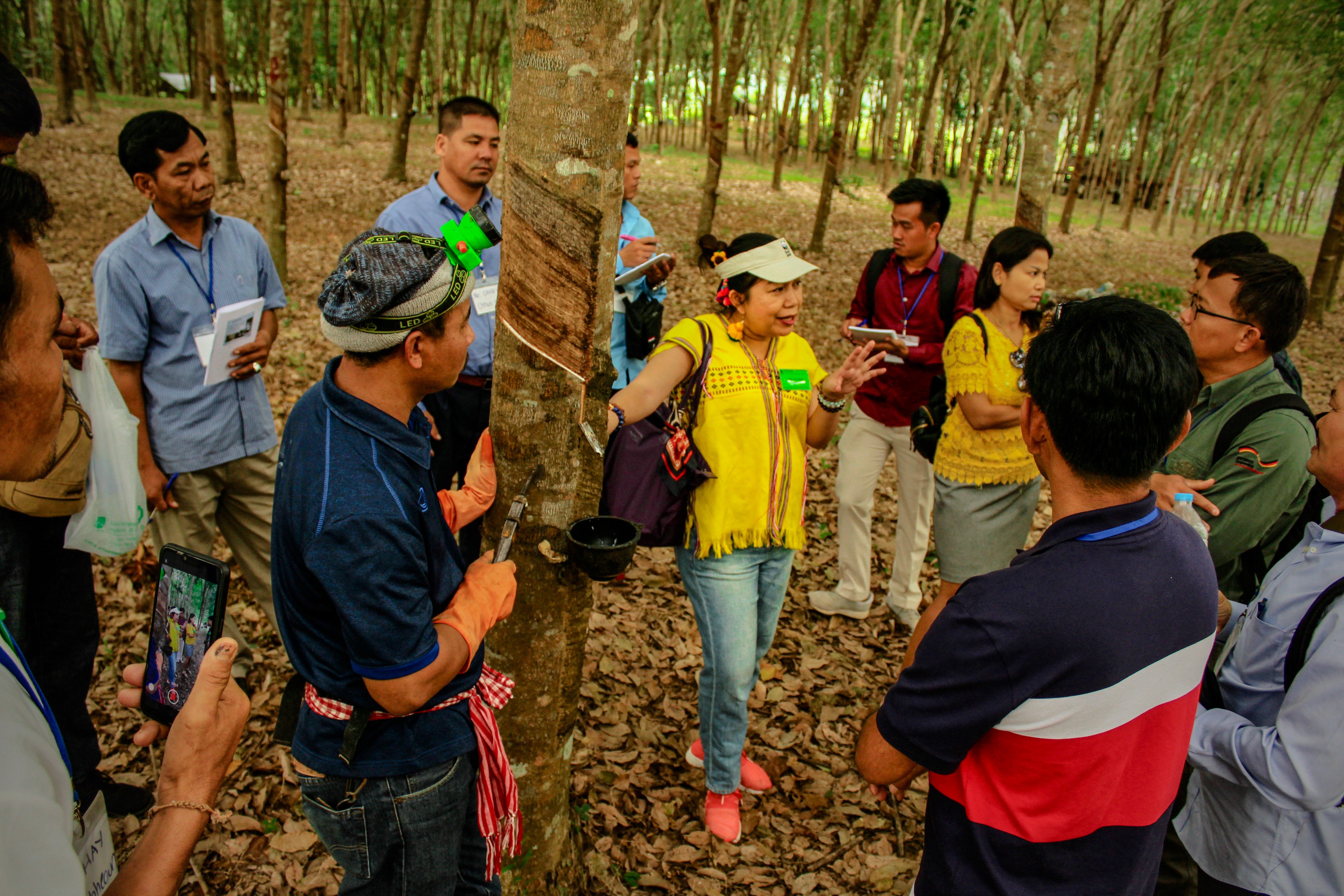 Sue Sangkum, Agri-forestry Project Manager for WWF-Thailand, addressing the group of visiting smallholders / © Mallory Graves / WWF-Greater Mekong
Sue Sangkum, Agri-forestry Project Manager for WWF-Thailand, has gotten to know the rubber farmers of Songkhla Province well. She has worked closely with many of them to ensure that the sustainable model of production can be viable and that their concerns are being heard. She says that, in particular, speaking with women working as rubber farmers has given her a new perspective on the importance of rubber to their communities. "The culture around rubber is strong here. For men, women, and children, rubber is their life. It's like a job, a hospital, a bank, and a school; it's everything to them."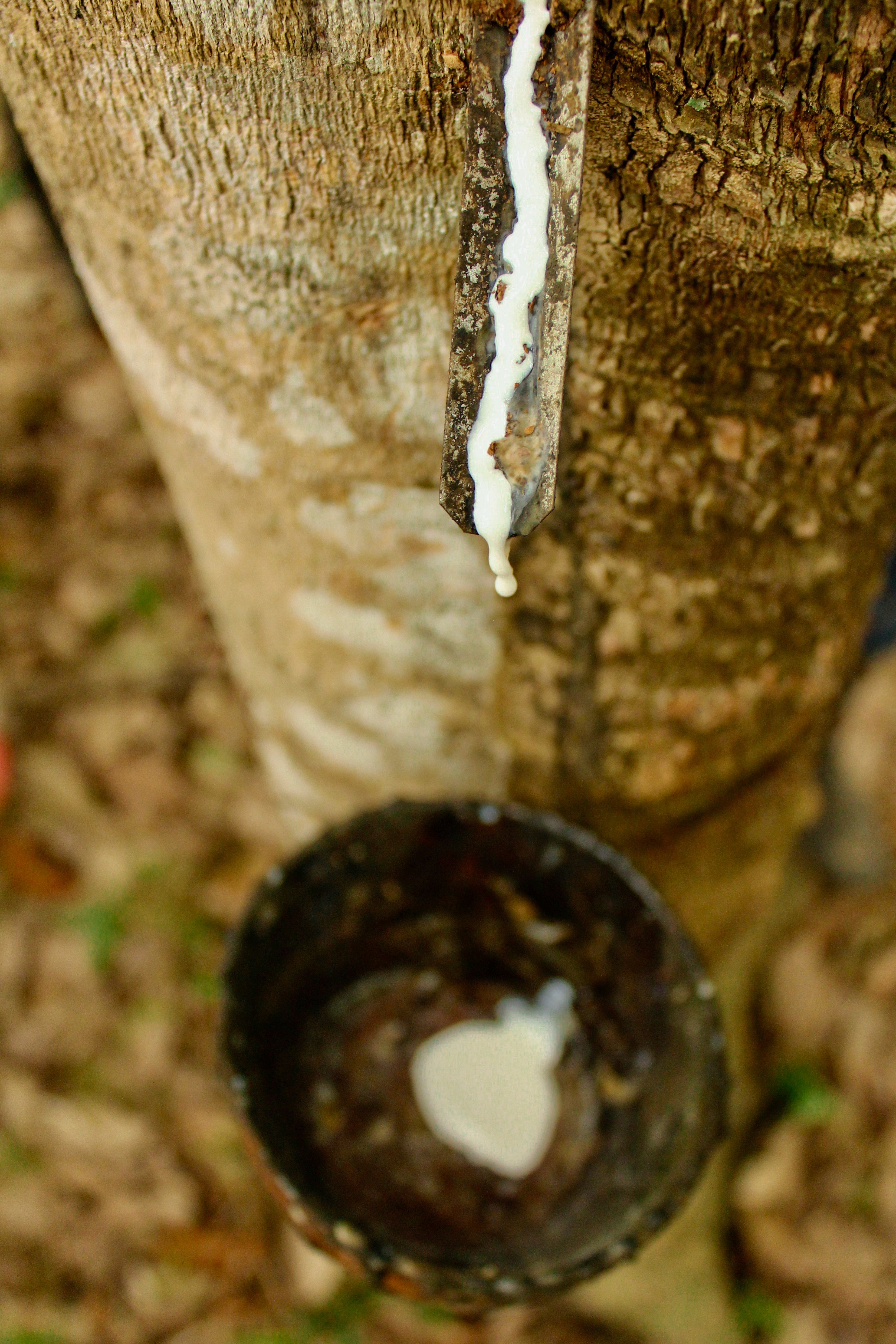 The rubber plantation of Sattawat Chanthong / © Mallory Graves / WWF-Greater Mekong
Sue says the rubber farmers of Songkhla Province have always wanted to be sustainable and have understood the importance of taking care of the land, but they saw production standards and certifications as a trade barrier - too expensive and time consuming on an individual level. But as they came together in cooperative groups, they saw the market advantages that come along with the certifications that recognize them for environmentally and socially responsible production.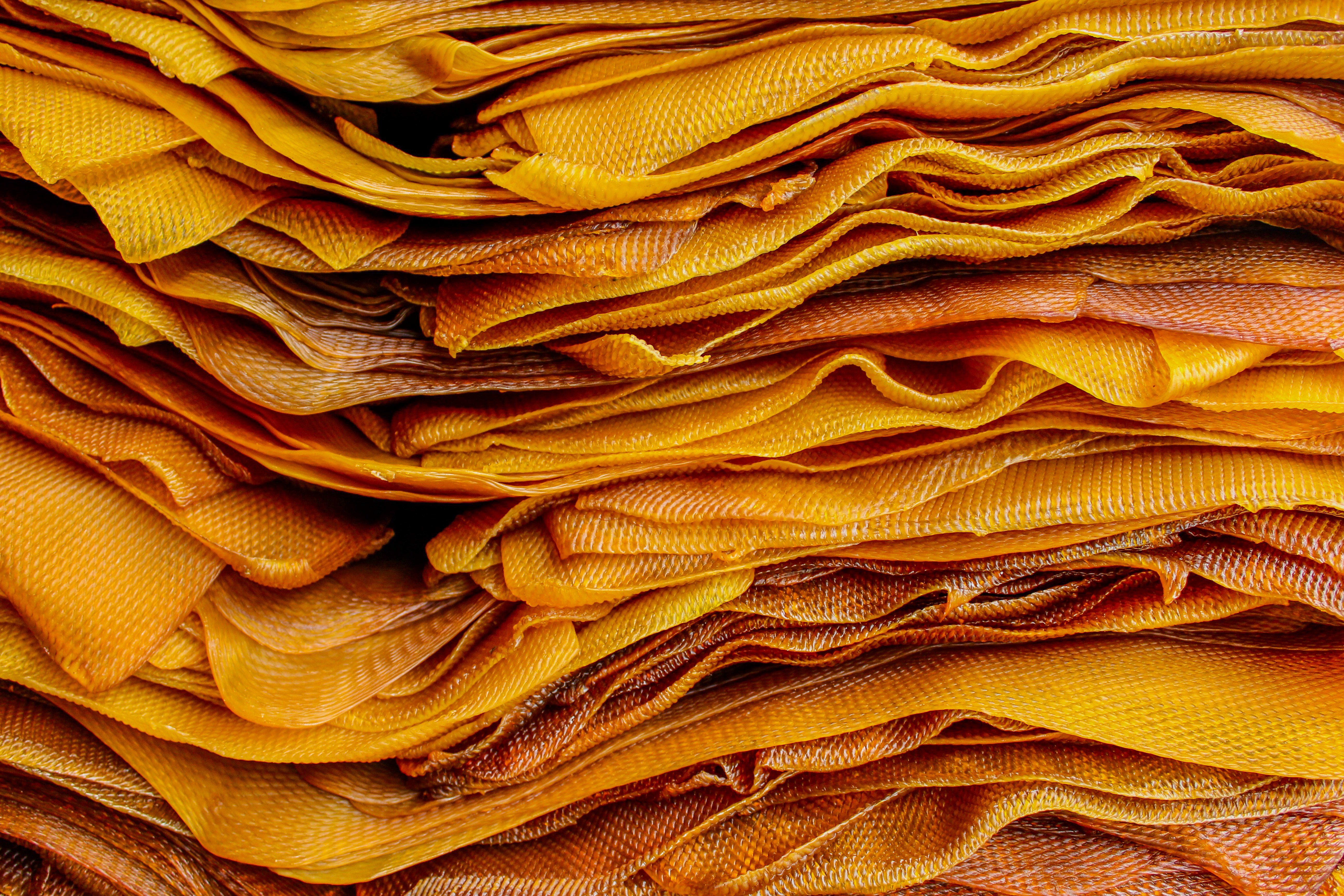 A stack of Rubber Smoke Sheets waiting to be sold at the market in Songkhla Province / © Mallory Graves / WWF-Greater Mekong
She leads the group of visiting Cambodian smallholders through a cooperative factory producing Rubber Smoke Sheets, a dried sheet of natural rubber latex that is sold to be processed into rubber goods like tires and shoes. This cooperative, one of 93 sustainable rubber latex cooperatives in Songkhla Province, has achieved Good Manufacturing Practice (GMP) certification. This certification ensures quality control and safeguarding in manufacturing processes by increasing efficiency in production, reducing waste, and ensuring better working conditions, which helps them earn a higher price and stand out in the market to large companies like Michelin.
The farmers' cooperatives also work closely with WWF to ensure the sustainability of their plantations. Although certain harmful chemical fertilizers are allowed in Thailand, they have committed to protecting nearby waterways by not using them. In order to forego expanding their plantations and encroaching on surrounding forests, they practice agroforestry by including other income-generating activities like beekeeping and chili production in between the rows of rubber trees.
WWF-Thailand has set a target of reaching 1,000 hectares of rubber plantations in Songkhla Province to be under sustainable management, including 100 hectares certified by the Forest Stewardship Council (FSC), with the goal of expanding to other surrounding provinces.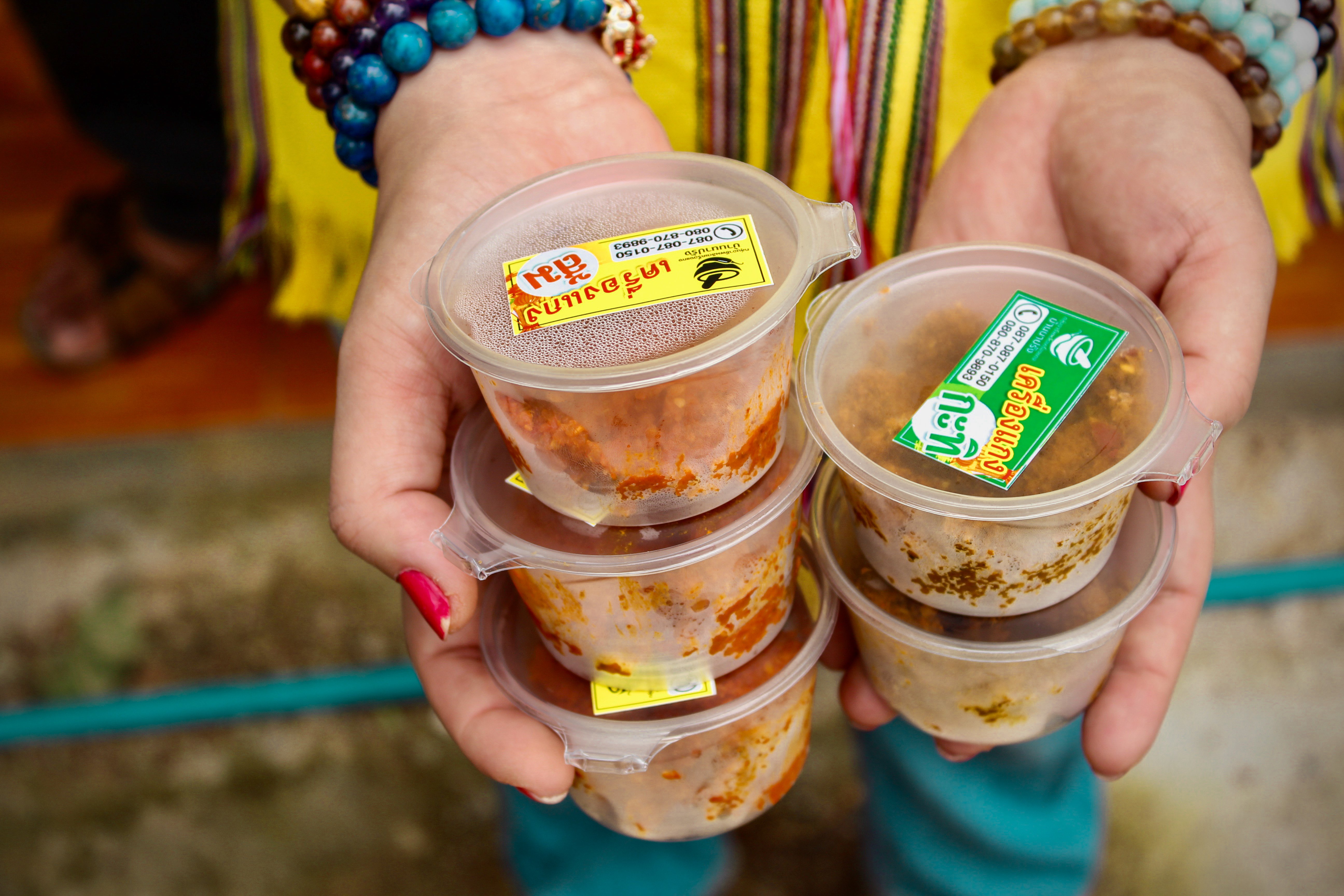 Chili products, produced as part of an agroforestry project on rubber plantations, help farmers earn a higher income from their land so that they don't need to expand into nearby forests / © Mallory Graves / WWF-Greater Mekong
"The farmers feel happy and proud of the land they are caring for. They have a sense of belonging and they don't want to encroach into the nearby forests," says Sue. "By having these farmers visit from Cambodia, the visitors can see that the Thai farmers are happiest when they are taking care of the land, but it also reminds the Thai farmers of why they are doing this and how powerful it can be to spread their message to others."
---
One of the things that impressed the Cambodian farmers most about the visit is that in Songkhla the entire supply chain, from plantation to final production of rubber products, can happen within the same province. This well developed system, supported by the Rubber Authority of Thailand, makes it easier for sustainable rubber products to reach markets quickly, which is good for farmers and consumers.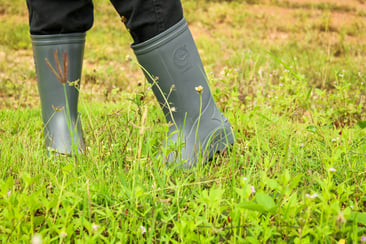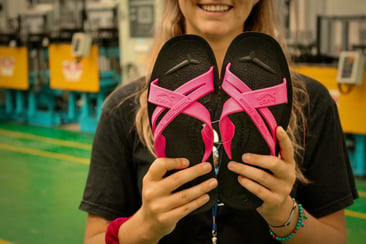 Sustainable rubber products ready to be sold / © Mallory Graves / WWF-Greater Mekong
While Cambodian smallholders may need to initially prioritize economic returns over environmental sustainability, they recognize that sustainable production of rubber can offer them market differentiation and, in turn, a higher price. It's a system that can be both financially and environmentally responsible.
The Cambodians acknowledged that the Thai system is very well developed, thanks in large part to government support for efficient markets and farmer subsidies, something they can't expect to see in Cambodia for a while. But they look forward to sharing what they've learned with others and continuing to collaborate across borders.
"I want my community to be like this," says Tin. "Once we return, we will share what we've learned with the whole community."
Sattawat offers a proposal: "Next, I think we should travel to Cambodia to visit our new friends and see what we can learn from them."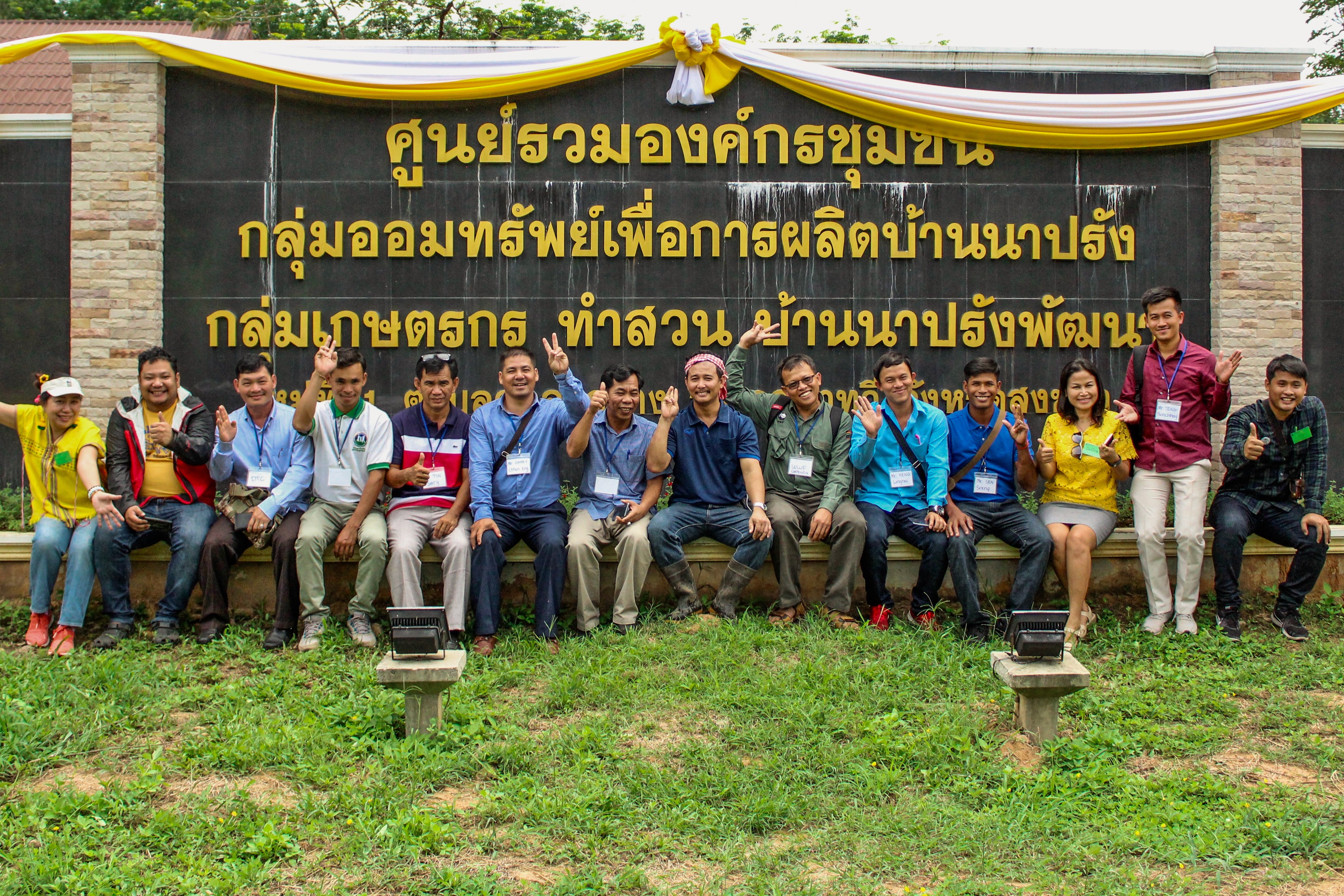 © Mallory Graves / WWF-Greater Mekong