Taking place against the backdrop of challenging times, Earth Hour 2022 offered a message of solidarity for people and planet.
Saturday 26 March saw Earth Hour supporters from 192 countries and territories come together in their millions to share in a moment of reflection for the one home we all share: planet Earth.
WWF International Director General Marco Lambertini said: "As the world's largest grassroots environmental movement, Earth Hour continues to push for a more prosperous future where we are able to thrive in harmony with nature, with one another and the one home we all share. We hope that this message of solidarity for people and planet lives on and inspires individuals and organizations to take positive steps in helping to shape our future."
Lights were dimmed at some of the world's most famous global landmarks as part of the symbolic 'switch off' for Earth Hour, which this year sought to communicate a safer, fairer and more sustainable future for everyone.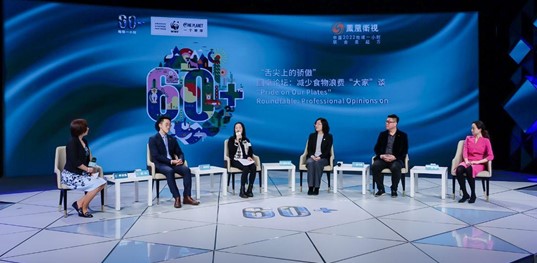 Global leaders, celebrities, individuals, youth groups and businesses from across the globe all played their part in raising awareness about this pivotal moment. And a variety of activities and events took place – from efforts in China to highlight biodiversity's importance and calls in Greece for sustainable diets and food production practices to musical superstars from Africa raising their voices to make nature a priority for future generations.
Marco Lambertini added: "This year's Earth Hour took place at a moment in time where public support for a more sustainable, fairer and peaceful future has never been stronger. We are humbled by the ways in which our global community has marked this annual event with community-led activities, proactive campaigns, and quiet moments of reflection."
Thanks to all of you who helped generate over 9.2 billion impressions globally on social media channels and other platforms including TikTok, and ensured Earth Hour's related hashtags trended in 35 countries across Google or Twitter search.
CRUCIAL DECISION LIES AHEAD
Earth Hour took place as governments gathered for negotiations ahead of the crucial UN Convention on Biological Diversity summit later this year, where an action plan on nature for the coming decade will be decided. WWF and our partners are calling for urgent action to reverse nature loss by 2030.
YOU CAN…