Hundreds of young people in Myanmar are getting a helping hand from a WWF education programme.
Many children in Myanmar are not going to school because of the challenges currently facing the country. So last year we launched an educational initiative for young people in the country's south to help fill the gap.
Many obstacles needed to be overcome but about 250 students have successfully taken part in the one-year course, called the Green Generation (GG) Club, in two villages in Tanintharyi Region.
They've been getting to learn, in a fun and interesting way, about the importance of our natural world to humanity as well as look at key threats such as deforestation, water pollution, and waste and litter.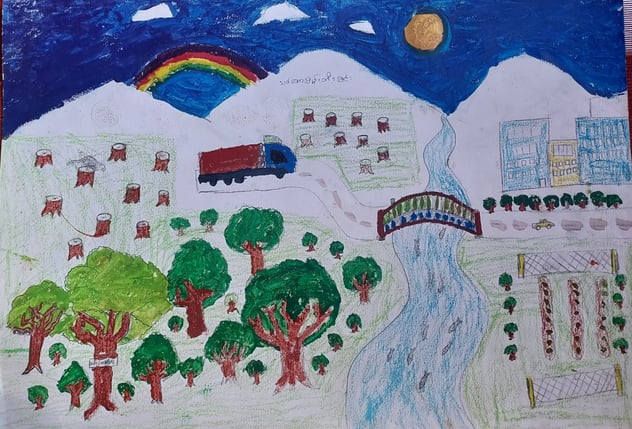 SEEING THE BENEFITS
Saw Aung (names have been changed to protect identities) explains how his 15-year-old son Saw Yar has gained from the experience: "He grows plants and trees. My son has learned a lot about how to grow successfully, and also how to help at home.
"In the past, we used to drink water directly from the well, but now my son has told me that we should boil the water we collect from the well and should use a filter. We now use a water filter at home, which is what he learned in the class. With this new interest, I have gained a new pair of hands helping round the house."
Fourteen-year-old Nang May has learned how to save water at home. She now collects wastewater from washing dishes and clothes, and reuses it by pouring water on trees and into the toilet. Her teacher adds: "She and her friends were active in planting trees and collecting rubbish in the village. Nang May won first prize in the GG Club's painting and drama competition."
YOU CAN…