The COP26 climate talks, which recently concluded in Glasgow, saw governments recognize nature's critical role in limiting global warming and in building resilience to climate impacts. But how exactly are climate change and nature loss connected and what action is needed?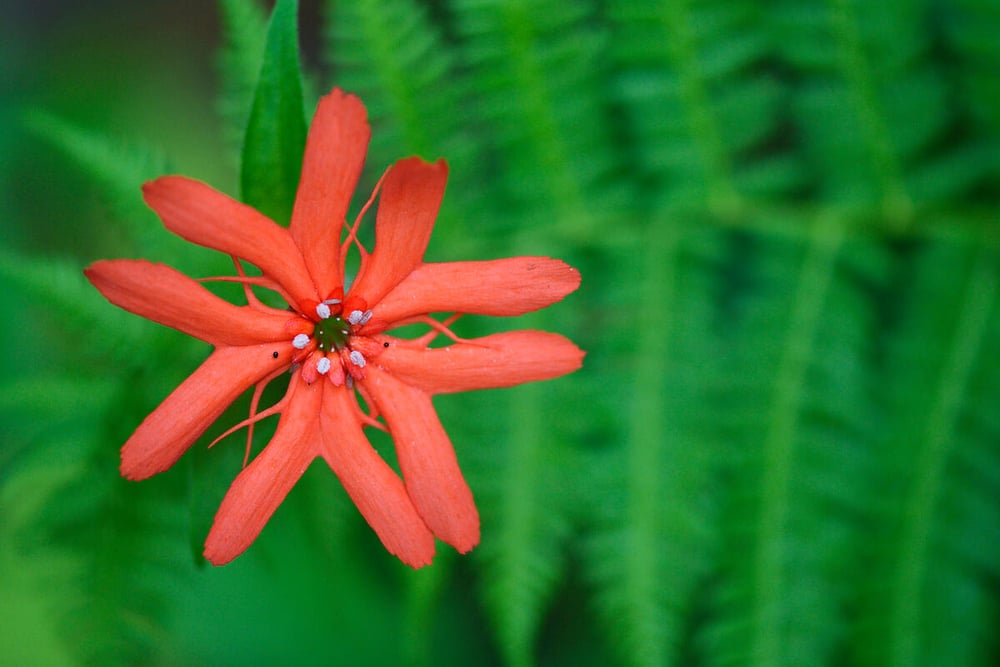 Catastrophic implications
Human activities are pushing nature to the brink. Already 1 million species are threatened with extinction. Climate change is a key driver of biodiversity loss, due to species struggling to adapt to a rapidly changing climate. Climate change has huge ramifications on our day to day lives - more people than ever before will be exposed to extreme weather conditions over the next century, causing a potentially catastrophic risk to human health. And as we lose more nature, the climate crisis worsens
We must tackle both together. We must make deep cuts to emissions to keep global warming as close to 1.5°C as possible and we must halt nature loss. If not, the cycle will continue.

Why is nature loss making the climate crisis worse?
Nature loss worsens the climate crises because our world is less well equipped with natural protective measures to cope with the extremes thrown at it.
For example, when we cut down trees we are sabotaging the Earth's ability to absorb atmospheric carbon - the greenhouse gas primarily responsible for increasing global temperatures. Trees are one of our greatest allies in fighting the climate crisis.
Our impact is felt by ocean environments too. Oceans mediate temperature and drive the weather, determining rainfall, droughts, and floods. As oceans absorb more of the CO2 produced by human activities, their store of energy and heat builds up. If we reach a tipping point, we will likely see more extreme weather events, changing ocean currents, rising sea levels and temperatures, and melting of sea ice and ice sheets - all of which aggravate the negative impacts of overfishing, illegal fishing, pollution, and habitat degradation.

What can we do?
It might all sound pretty gloomy, but there is hope. In 2015 governments welcomed the Paris Agreement, a legally binding treaty in which they pledged to keep the rise in global average temperatures to well below 2 degrees (preferably 1.5°C) above pre-industrial levels.
So how are they going to do that? Well COP26 and the Glasgow climate pact was a step in the right direction. Although there is still a way to go, and much more work is required from countries to meet the 1.5°C target, there is consensus on several important issues including recognizing the role of nature, and the ocean, in addressing the climate crisis and more finance to nature and climate funds. The science is clear: There is no viable route to limiting global warming to 1.5°C without nature.
And many people - countries, businesses and organizations - are already supporting action to tackle the climate crisis and move to a nature-positive world. Nature-based solutions - alongside the necessary deep cuts to emissions - are a step in the right direction. Here are a few examples of how nature can help…



Sustainable cities
Over half of the world's population live in cities, many of which are in coastal areas and are at risk of flooding, sea-level rise and other dangers posed by climate change.
Urban nature-based solutions help address multiple challenges like climate change, nature loss, water, food security, health and development.
Salvador in Brazil has reintegrated the lush Atlantic forest into the city. The Atlantic forest, stretching along the east coast of South America, is one of the world's most diverse environments - home to over 20,000 species of plants - and one of the most vulnerable.
39 conservation areas were created in Salvador, with 75,000 trees planted. Climate benefits were clear: over 200,000 tonnes of CO2 were captured over 20 years, heavy rain and flooding was tackled in the city as the trees draw water into the earth, and extreme temperatures are mitigated by more green landscapes (structures such as buildings and roads absorb and re-emit more heat than natural landscapes).
Read more about cities and nature-based solutions.


© Justin Jin / WWF France
Natural defences
Madagascar is on the hard edge of climate change, rising atmospheric temperatures combined with rising and warming seas threaten this island country, which boasts some of the world's most unique biodiversity. 30 years ago droughts were a once in a lifetime phenomenon, but now people are forced to deal with some of the toughest living conditions associated with the climate crisis.
Kivalo, a fishing village located at the northwest of Morondava in Madagascar, is practicing inclusive conservation of natural resources, especially mangroves.
Mangroves are very important to the community as they provide food and income, address climate change and beautify the village and its surroundings - improving the opportunity for ecotourism. Mangrove swamps provide invaluable protection from cyclones and tsunamis for people living on the coast.
© Lewis Jefferies / WWF-UK

Ocean climate savers
Seagrass captures carbon up to 35 times faster than tropical rainforests and absorbs 10% of the ocean's carbon each year, making it an incredible tool in the fight against climate change.
In Scotland, a WWF project supported by the ScottishPower Foundation's Marine Biodiversity Fund is restoring two native species to the overfished Firth of Forth - seagrass and oysters.
Oysters act as filters for the ocean, removing pollutants from water and providing a sanctuary for a wide variety of sealife. Oysters are also a really sustainable for of making a living from the ocean, so caring for the environment can be beneficial to business as well as climate.
Restoring these two species is expected to enhance the coastal environment in the Firth of Forth, and a great example of a nature-based solution to climate change.