Written by Kazi Zubair Hossain - a 25 year-old World Organization of the Scout Movement (WOSM) Representative from Bangladesh


I live in Dhaka, the capital city of Bangladesh enriched with 400 years of culture and heritage. But to many, it is known as one of the most densely populated cities in the world. For my city, things changed dramatically in the last 20 years. I still remember in the late 1990s the Dhaka I saw as a kid was much greener and spacious than it is now. The growing economy came with urban developments, which turned much of these greens into greys. Yet, as urban dwellers, nature is our only source of fresh air, clean water, and food. But in reality, human activities are interrupting the natural processes and intensifying problems like air and water pollution without thinking twice.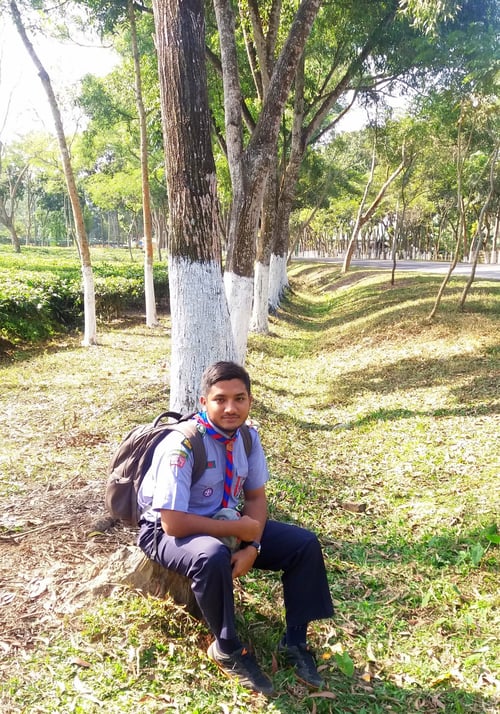 As a kid, the schools I attended were green enough that I never thought of nature as a separate part of my life and when I joined the Scout movement, nature became an even bigger part of my life, something that most other kids my age didn't have themselves ­– most of our Scout activities are conducted in open nature. My first Scout camp was in a Sal forest where our Scout leader taught us to take care of the surrounding nature as if it is our family member. This particular point made me realize that it's our duty to take care of nature in the same way it takes care of us. In school, we used to take part in tree planting projects and clean-up campaigns every year with great enthusiasm.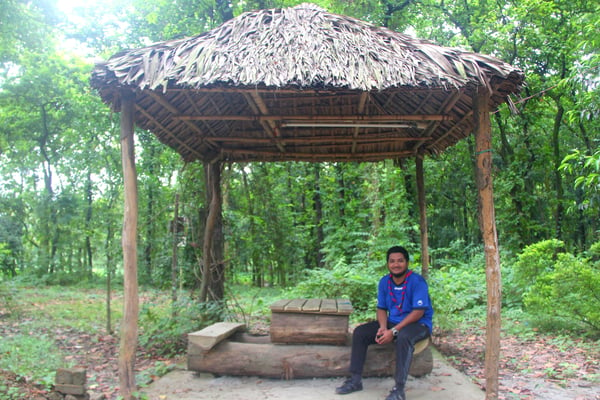 When I made it to University, I noticed that many people weren't very aware of how their lifestyle harms the environment. With the help of my Rover Scout team, I initiated several activities that promoted healthy lifestyle, cleanliness, stop using single-use plastic, disposing of waste properly, among others. One of my favorite memories is when two friends and I walked 100 miles in 5 days from Dhaka to rural areas and shared key environmental messages with students in the schools we passed along the way. This year, Scouts in Bangladesh will plant 1 million trees as part of the government's National Tree Plantation Campaign and look after them to make sure they thrive.


We all have noticed that the Covid-19 pandemic has had a silver lining of a positive impact on nature. One that surprised me is that many of the rooftops in Dhaka have become green during this lockdown as many people are utilizing their time in rooftop gardening. I really hope that this initiative will be become a sustained way of life and not just a temporary hobby.


I dream of the day when we will realize that the relationship between humans and nature is not one-way, when policymakers will take bold actions to stop stealing the bright future of coming generations, and when we will have empathy for each other as human beings.


---

Today's youth are the face of our future, driving positive change across all corners of the world. You too can make an impact and give nature a voice - learn how here.


About the World Organization of the Scout Movement (WOSM):

Scouting is the world's leading educational youth movement, engaging millions of young people to be active citizens and create positive change in their communities. The World Scout Movement is made up of more than 50 million Scouts connected together through a global membership of 170 National Scout Organizations. For more information visit www.scout.org or follow the Scouts on Twitter @worldscouting