The last couple of weeks have been big ones for nature!
World leaders have been gathered virtually at the United Nations General Assembly (UNGA) discussing, and coming up with solutions to, some of the biggest challenges we're facing across the world today.
If you read our explainer piece on the UNGA a couple of weeks ago or have been following us on social media, you'll know that we had high hopes for this year's Assembly. For the first time in 75 years of General Assembly's nature was given the platform it deserves, with a whole day dedicated to a Summit on Biodiversity.
Capitalizing on this moment, several countries came together ahead of the Summit to initiate a Leader's Pledge For Nature. This Pledge, which we're proud to have supported, commits the world leaders who endorse it to reversing biodiversity loss by 2030. That's a hugely important commitment!
---
What's the result?
So far, the EU and political leaders representing 75 countries across 5 continents have endorsed the Pledge, which has got us pretty excited! In doing so, these leaders are sending a clear and united message that nature matters and that it is the responsibility of those in power to step up and take real action to save our planet.
So, what have the leaders actually committed to by signing the Pledge?
There are 10 commitments in total, and key ones include:
Developing - and actually implementing - an ambitious and transformational, global biodiversity plan to be adopted next year, at the next big global meeting on biodiversity in Kunming, China;
Transitioning to sustainable production methods and consumption habits. This includes moving to sustainable food systems (the way food is grown and makes it onto our plates) that meet people's needs but respect planetary boundaries;
Reducing pollution in the air, on land, in soil, freshwater and the ocean, including eliminating ocean plastic waste;
Eliminating unsustainable uses of the ocean and its resources;

Securing a green and just response to the current health and economic crisis. At the heart of this is moving towards an approach that puts biodiversity, climate and the environment at the heart of recovery strategies, investments, decisions and actions across the whole of government;
Investing more money in biodiversity and nature-based solutions, as well as committing to stopping or repurposing harmful investments and subsidies.
Watch world leaders endorse the Pledge 👇
---
No more hot air
But aren't these just words we hear you say?!
What's happened this week is a major moment where countries have shown real leadership - but we now also need to hold them to account, encourage others to step up and ensure they take action - we don't want a repeat of the 20 Aichi Biodiversity targets agreed in Japan in 2010.
Here are 6 reasons we think things are different this time:
1. This is the first time we've seen so many countries step up together, and send a united signal that the world must significantly increase its ambition on nature, to safeguard both people and the planet. 🤝🏽🔝

2. Voices from across society are demanding action to secure a sustainable future for people and the planet and will be holding world leaders to account. Just weeks ago, businesses, environment, development, humanitarian and faith-based organisations and Indigenous People, together representing hundreds of millions of people, voiced simultaneous calls for decisive action to reverse nature loss by 2030. 📢 🙌

3. Compared to 2010, we now have far more public ways to hold leaders to account - social media (for all its problems!) provides us with an incredible platform to keep the pressure on. This, combined with vocal global figureheads like Greta Thunberg and David Attenborough, means that leaders will find it harder to get away with making false promises. 📱 ✊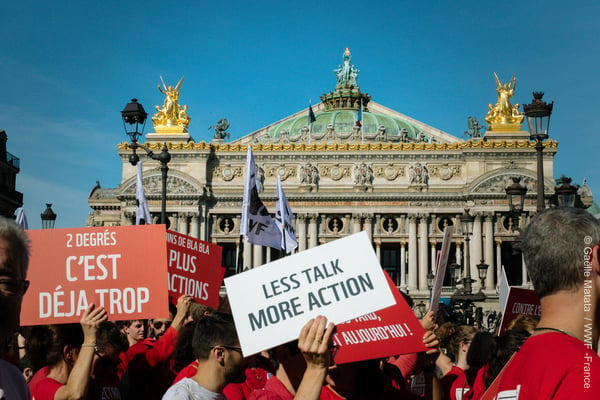 4. COVID-19 has proven that we have, without a shadow of a doubt, reached a tipping point in our relationship with nature. It's incredibly sad that it's taken a global pandemic to reach this stage, but the devastation the virus has wreaked across the world means leaders are simply no longer able to put off taking responsibility for fixing this broken relationship. The cost of ignoring the destruction of the natural world is now simply too high. 💔
5. The data has never been clearer, or more devastating: the findings of the latest Living Planet Report showed a shattering 68% decline in average population sizes of wildlife in the last 50 years, rising to 94% in Latin America. Those are figures that our leaders can't turn a blind eye to. The report also highlighted how restoring nature is one of the best solutions we've got to the climate crisis and reducing the risk of future pandemics. 📉
6. Combined, all this pressure means that at the next big global meeting on biodiversity - set to be held next year in China - world leaders will have no excuse but to actually develop and implement a global action plan to set nature on the path to recovery. 🌈🌍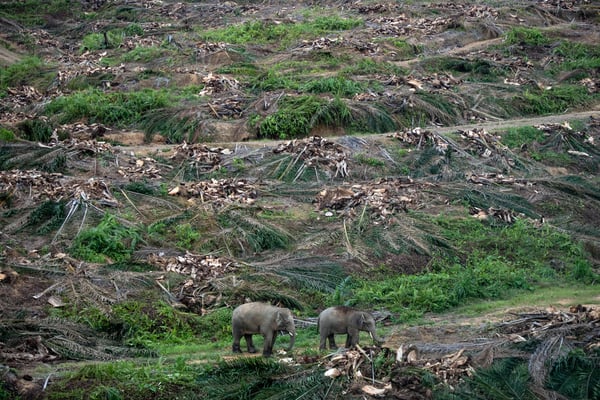 ---
Want to help us keep the pressure on?
Sign our petition
If you haven't already, sign our petition calling on world leaders to commit to action on nature, to protect our health and the health of our planet. With your help we know we can get even more leaders to commit to taking action for nature!
Use your voice for nature
Use your voice for nature by using the hashtag #VoiceForNature or adding our #VoiceForNature photo frame to your Facebook or Twitter profile picture.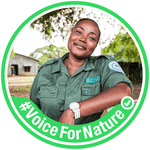 Share, share, share!
Encourage your friends and family to get involved too by sharing these actions with them! Help us spread the word as far as we can - we can't do this without you!
---
If you're interested in finding out more about the Leaders' Pledge for Nature, including a detailed breakdown of who's signed it, check out the website here.