Monique Ntumngia is this year's winner of the WWF International President's Youth award.

Monique is the founder of the social business Green Girls' in Cameroon. Active since 2015, Green Girls educates young women from rural communities in the use of renewable energy.
The award acknowledges and encourages outstanding achievements of young people under the age of 30 who are making significant contributions to nature conservation. Nominations are invited annually via WWF offices around the world.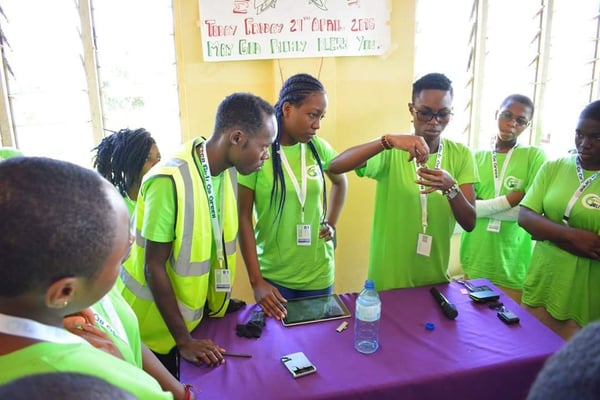 As well as her outstanding contribution to promoting sustainable development in the country, the award is a recognition of Monique's efforts to champion the inclusion of women and girls in the renewable energy sector in Cameroon and Africa.
"Renewable energy is an essential part of any solution if we are to meet both Africa's future energy needs and the environmental challenges that lie ahead. Today's youth will be at the forefront of meeting these challenges and women will have a central role to play."
- Monique Ntumngia (WWF International President's Youth award winner, 2019)
Thanks to Green Girls' work, more than 3,000 households have been provided with biogas, while more than 100 households have had solar installations fitted.

In addition to being trained on how to produce biogas, young women are taught how to promote sustainable development and become financially independent.