A brand-new WWF-backed initiative aims to bring about a global recovery of the many shark and ray species facing extinction.
---
Sharks and rays are in crisis but can be brought back from the brink if we act fast. That's why WWF has teamed up with other leading shark and ray conservation experts to form the Shark and Ray Recovery Initiative (SARRI), which has just officially launched.
SARRI aims to help populations of some of the most threatened sharks and rays recover in their last remaining hotspots by 2030 – and trigger a broader wave of recovery efforts on a global scale.
Working closely with coastal communities, local partners and experts, we will introduce comprehensive recovery plans to restore shark and ray populations. Protecting critical habitats (e.g. nursery grounds) of some of the 200+ most threatened species will be at the heart of our approach. But the ambition doesn't stop there. We hope to use the lessons learnt to create a blueprint for the recovery of other endangered sharks and rays around the world.
Reversing the dramatic population declines of sharks and rays won't be easy. It will take a joint effort by individuals like you as well as governments, experts, private sector and communities in order to succeed. But while there's life, there's hope.
YOU CAN…
Read on to learn about the threats facing sharks and rays, the benefits they provide to people and planet, and how you can help safeguard their future.
Find out more about SARRI – a partnership with Elasmo Project, James Cook University and Wildlife Conservation Society (WCS).
THE THREATS FACING SHARKS AND RAYS
Older than dinosaurs, today over one-third of all 1,200+ shark and ray species are threatened with extinction. Main threat? Overfishing – we simply catch way too many sharks and rays, and much faster than the animals can reproduce. This is fuelled by the demand for shark and ray products (especially meat and fins), as well as their accidental capture when fishing for other species.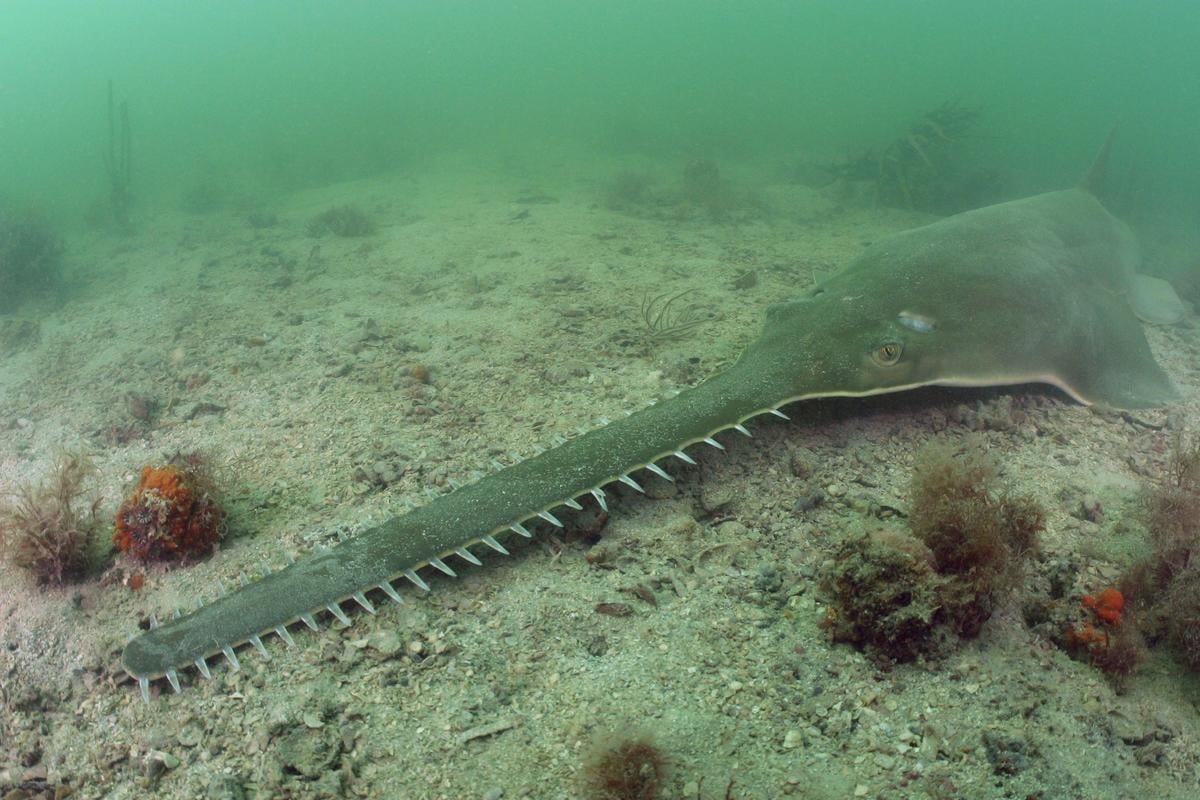 © Doug Perrine / WWF-HK
WHY SHARKS AND RAYS MATTER TO EVERYONE
Sharks and rays are indispensable to ocean health and, in turn, to the well-being of millions of people across the globe. These animals are far more valuable alive than dead, from helping us reduce the impact of climate change to supporting a thriving ocean environment.
Tiger sharks, for example, play a vital role in tackling the climate crisis by preventing the overgrazing by turtles and dugongs of seagrass meadows – saltwater plants that capture climate-warming carbon up to 35 times faster than tropical forests. Meanwhile, deep-diving sharks and rays help make the oceans productive by bringing nutrients to the surface that microscopic algae called phytoplankton – the first link in the marine food chain – need to grow.
HOW YOU CAN HELP
No matter where you are in the world, you have a part to play in saving sharks and rays.
The way you eat, shop, travel and even spend your free time can have a huge impact. Here are five ideas to get you started:
Avoid buying or eating shark or ray products

Learn why sharks and rays are important, and which species are protected where you live or travel to – and help educate others

Be a responsible marine enthusiast – if you dive or snorkel, make sure you use responsible tourism operators, which protect wildlife, help to conserve the oceans and benefit local communities

Become a citizen scientist and submit rare shark or ray sightings to us, especially of the most threatened species

Choose sustainable seafood if you have access to such products – the seafood choices you make can have a big impact on the oceans, including sharks and rays.
STORIES OF HOPE
These stories of hope from around the world show that sharks and rays can recover, benefitting both people and nature. With your help, SARRI aims to replicate this success!