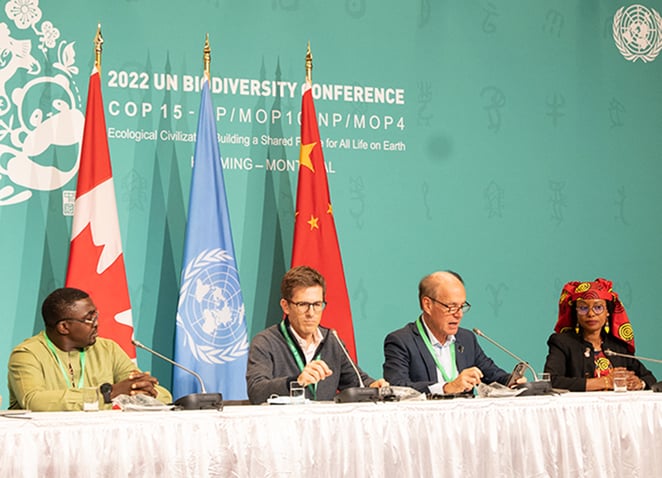 We did it! At the end of 2022 the world came together and finally adopted a new global agreement for nature at the CBD's COP15.
The Kunming-Montreal Global Biodiversity Framework sets out guiding principles to help halt and reverse nature loss by 2030 for a nature-positive world.
For the last four years WWF has been closely monitoring negotiations around a new global plan for nature and campaigning, along with other organisations, for more ambition.
Through worldwide activities such as Earth Hour, World Without Nature and targeted approaches to Heads of State at United Nations events such as the UNGA, their ministers in national capitals and through joint efforts with many organisations in support of a nature-positive global goal, WWF has pushed the nature crisis up the global agenda.
With all eyes on Montreal in December, countries took the crucial final step to deliver an agreement capable of securing a nature-positive world by 2030.
"We can celebrate a truly ambitious and transformative agreement to halt and reverse nature loss by 2030," said Marco Lambertini, WWF International Director General during COP15.
"Countries have listened to the voice of the voiceless; the amazing variety of biodiversity we share the planet with and to indigenous people who have been conserving their lands, and demanding the recognition of their rights, territories and cultures for many years.
"With this agreement now in place I feel more comfortable, and proud, to look in the eyes of my grandchildren and to know that through the new framework we can create a better future for all our children, and their children."
Why do we need a new nature agreement?
Without nature we have no food, no water to drink, no air to breathe.
Nature is our ally in tackling climate change and the support system for our livelihoods and our businesses. Yet we have seen a devastating 69% drop in wildlife populations since 1970.
Urgent action to move from losing nature to restoring nature is essential to sustain our world for future generations.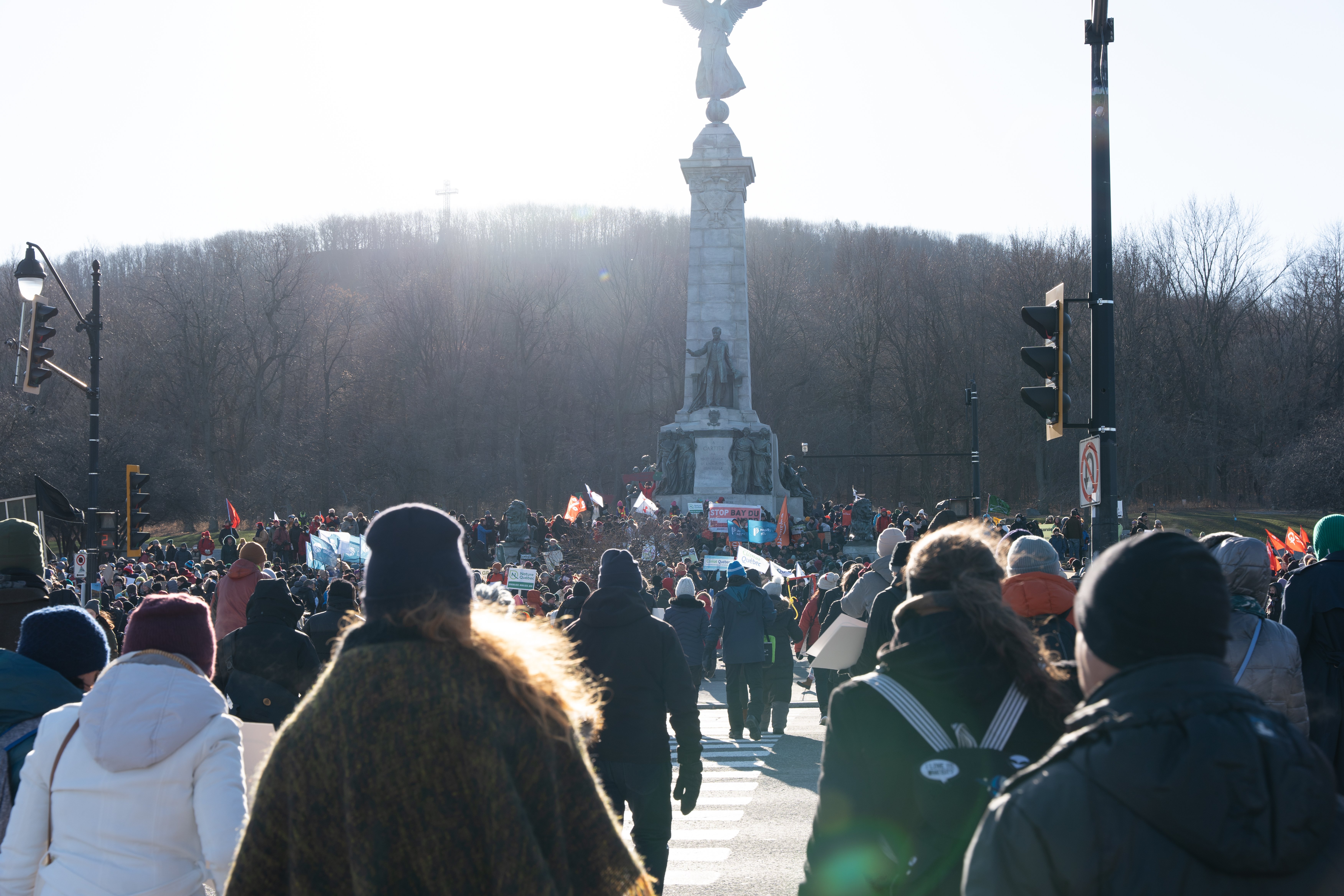 People took to the streets in Montreal to call for greater action for nature
Just like the global Paris Agreement for climate that commits countries to keep below 2 degrees Celsius, we needed one for nature.
WWF campaigned for this agreement for nature to include: a mission to not just halt, but reverse nature loss; spatial conservation targets to protect 30% of land, freshwater and ocean by 2030; action to tackle our unsustainable footprint of production and consumption; significant increase in resources to finance action for nature; a strong mechanism to put this into practice and all underlined by a rights-based approach.
Now these goals are largely secured in writing: something we can all celebrate.
This new nature agreement can be the launch pad for action from governments, business and society to transition towards a future with more nature, not less.
Governments decided to stay on the right side of history, but we will make true history only when the world delivers the full implementation of the Global Biodiversity Framework and stop the destruction of nature.
How can we reverse nature loss?
The success of this agreement cannot be taken for granted. Now it is up to the whole of society to turn the tide on nature loss and deliver a world where there is more nature tomorrow than there is today.
The big questions are, will the goals and targets be implemented sufficiently to live up to the mission to reverse nature loss, and what are the next immediate priorities?
No excuses, no delays. Every country has a responsibility to step-up for nature.
Now governments must update national biodiversity strategies and action plans (NBSAPs), spelling out their targets and promises in line with the new global framework.
These should reflect global goals on conservation and protection of nature, investment and finance for nature and respect the rights and leadership of Indigenous Peoples and local communities, amongst other things.
WWF will be scrutinzing this process, and help governments implement, whilst continuing to campaign for the many issues that put our natural world at risk.
See also
Global deal to reverse nature loss by 2030 agreed, but immediate action and funds needed to delive
COP15: What it is and why it matters
WWF advocacy at COP15