Last month, the Economist Intelligence Unit (EIU) released an eye-opening new report, commissioned by WWF, revealing unmistakable signs that we've entered a new era of change - an "Eco-Wakening" - with more people than ever concerned about the fate of our planet, and increasingly taking action to protect it.

One of the report's most revealing findings was in regards to shopping behaviour - the popularity of Google searches relating to sustainable products has increased by 71% globally since 2016.

Intention is everything - but sometimes, knowing where to start can be difficult (especially with so much information out there)! That's why we've put together a list of things to keep in mind when shopping for clothes!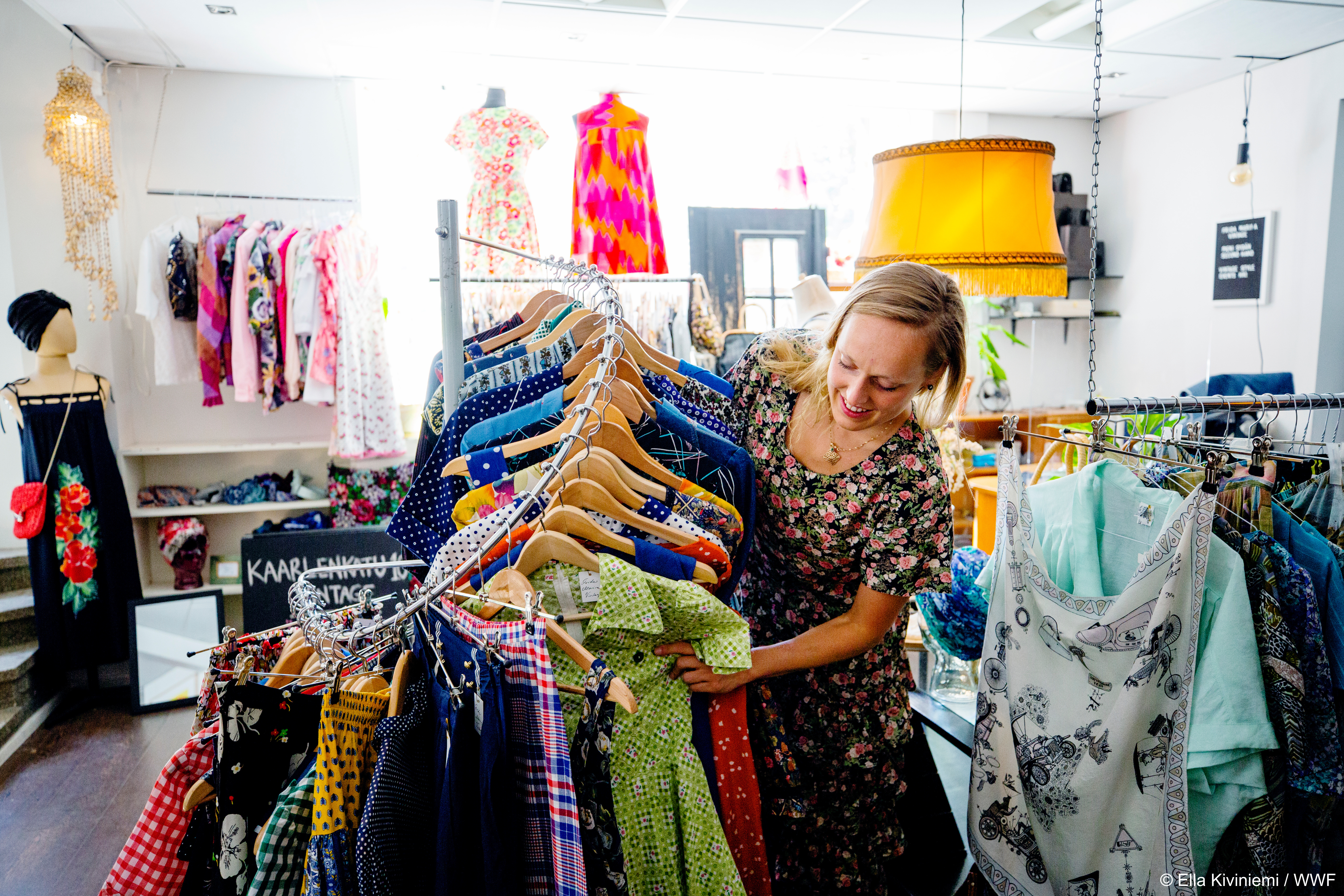 1. Build a timeless wardrobe
For shoppers, it can sometimes be very difficult to find out whether a brand is using more sustainable fabrics or is truly keeping to their environmentally friendly image. One way we can counter this problem by ourselves is to select pieces that are "timeless" - in other words, minimising the need to buy new clothes as often, and still remaining fashionable even as trends come and go.


Tips on building a timeless wardrobe:
Investing in garments made with high quality fabrics will ensure that your clothes stay long-lasting and dependable.
Pick solid and neutral colours, i.e. colours that work well together and with everything else that you own. Examples of a timeless piece: white shirt, black pants, grey turtleneck, nude heels, etc. These colours and pieces are easy to pair with and are basic pieces that we might end up using most frequently.
Wash your clothes only when needed. This helps increase the "lifespan" of your clothes!
2. Look out for alternative choices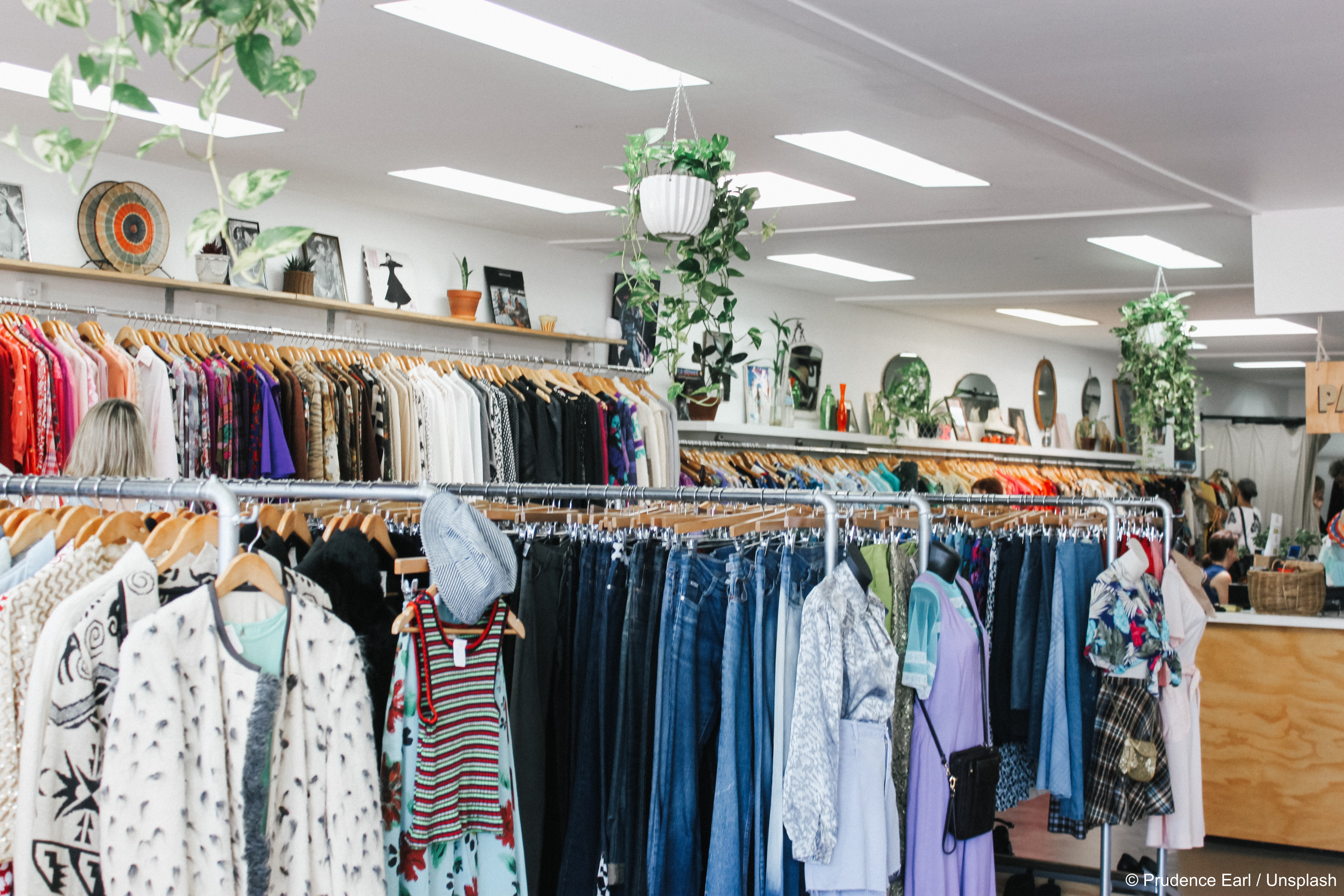 With the development of online shopping, there is now a wider selection of choices for consumers, ranging from mainstream retail brands to new websites catered to renting and swapping clothes.
Types of alternative choices:
Stores and websites that sell secondhand clothes has created the culture of thrifting, which has recently become popularised through social media channels like TikTok. Thrift stores also pack an entirely different shopping experience - the thrill of finding nice looking pieces from the huge pile of clothes stacked together. Many not only thrift because of the adrenaline rush they get, but also the excitement of finding one-of-a-kind pieces that makes them feel unique.
Stores and apps that allow people to

rent clothes.


- Examples:

By Rotation

, Style Theory
3. Don't throw it away!
This extends to the next point of not disposing of your old clothes when you no longer want it. Whenever we dispose of our old clothes, toxins will be released from the decomposing textiles into the air and water. This further damages landfills and pollution levels, bringing a negative effect to the environment.
Tips on recycling old clothes:
Second hand stores and online platforms mentioned in the previous point, like Depop, are places where you can sell your old clothes to someone else who might still see value in them.
Another option would be to donate to the needy! Always research on which places accept donations within your own country. The search engine is just a button away!
4. Reduce your carbon footprint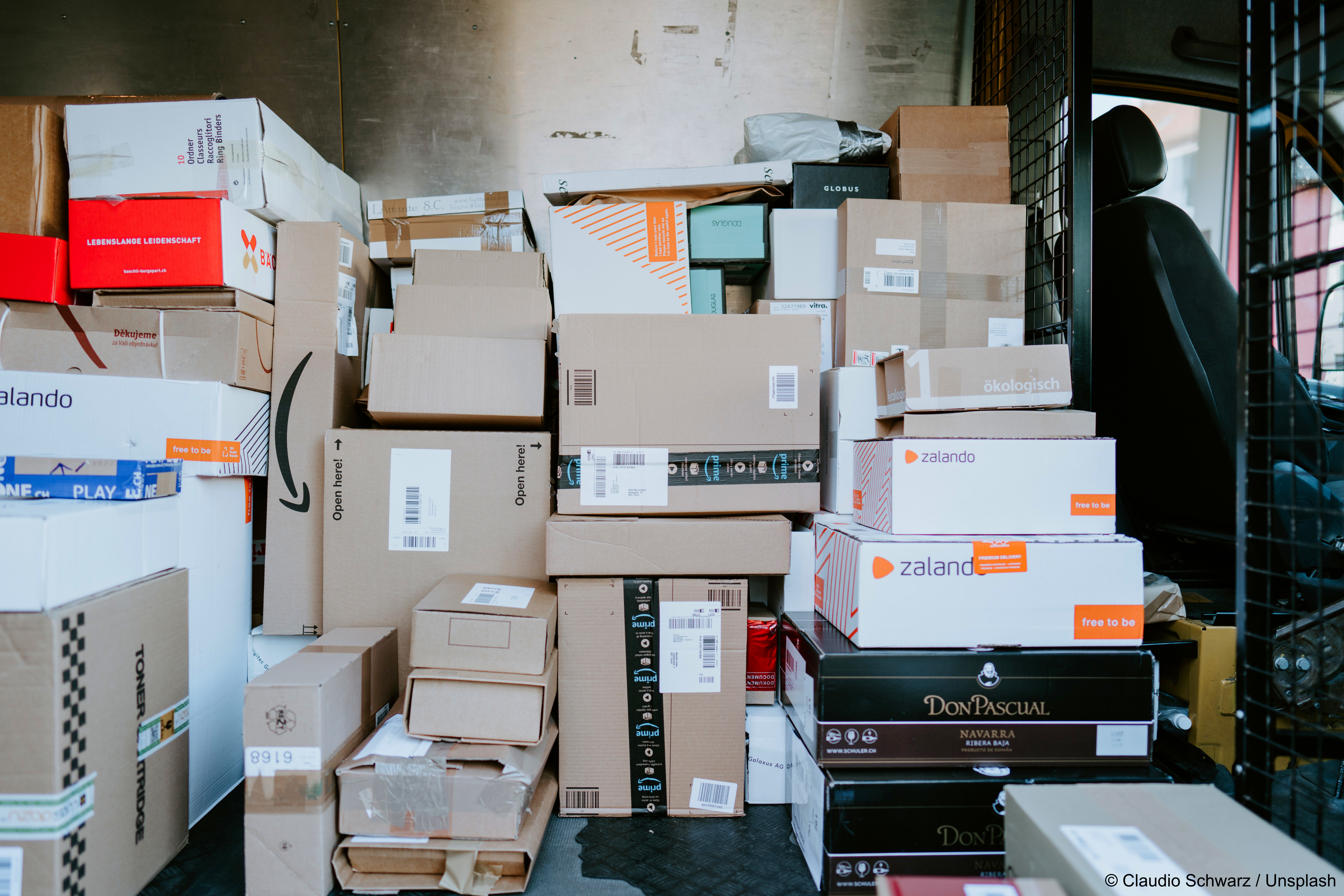 Next, the rise of online shopping has caused an increase in delivery services, resulting in greater carbon emissions from the planes and vehicles needed to transport these packages.
Tips on reducing carbon footprint:
Support local businesses and shop in-store whenever possible, in order to avoid the need for delivery / overseas shipping. The

rise of online shopping has caused an increase in delivery services, resulting in greater carbon emissions from the planes and vehicles needed to transport these packages.

Choose collection points such as parcel lockers and office deliveries. If you have no choice but to order online, combining parcel deliveries decreases the number of vehicles and trips needed, hence reducing the amount of carbon emissions.
Combine orders into a single "basket" and single shipment or delivery, as opposed to ordering multiple items separately, requiring multiple deliveries.
Wash your clothes at low temperatures with eco-friendly detergents. Lower washing temperatures means less energy and electricity needed, so lower carbon emissions! Lower temperatures also help increase the lifespan of your clothes.
Hang or line dry your clothes, avoid using a dryer. Dryers consume a lot of electricity, not to mention can be more unforgiving on your clothes!
5. Make sure you get the right size!
Another problem that online shoppers may encounter is having a hard time finding a size that fits, or finding that the product did not meet their expectations. While some retail shops give the option of returning the product via mail, this also further contributes to a rise in carbon emissions.
Moreover, when customers return goods "virtually", businesses are not able to check the condition of these goods. Some might be damaged or have stains and future customers will in turn not want to buy these returned goods. This will lead to an increase in textile waste, contributing further to the cycle.
How do we approach this problem?:
AR and virtual try-on. More and more retail websites use AR technology to allow customers to try on (e.g. lipstick colours, spectacles) before purchasing their products online. Be sure to look out for this option!
Read customer reviews. You can judge from the customers' feedback on whether the sizing goes smaller or larger. Sometimes they'd leave their height/weight so that it can give you a clearer picture on, for example, whether the length of a pair of jeans is too long or short for someone 170cm or taller.
Bonus! DIY: Upcycle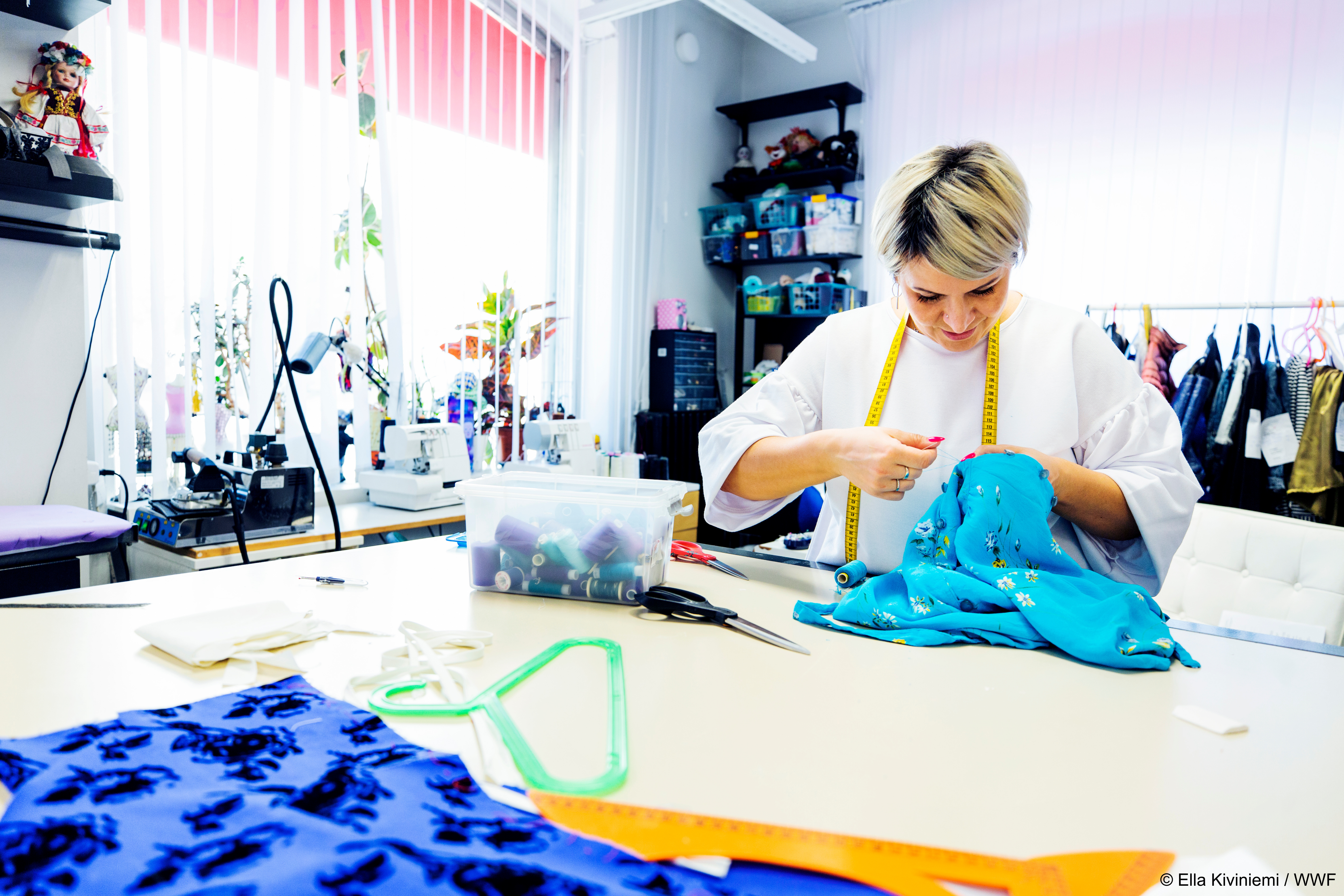 Last but not least, we can also start by reworking old clothes from our own wardrobe. As an added bonus, DIY can be a great way to pass time while stuck at home!
Tips on upcycling our old clothes:
Cutting and sewing (E.g. Turning a t-shirt into a crop top)
Embroidery/Painting. There are many tutorials on YouTube and TikTok that teach you how to properly embroider or paint your clothes to give it a new look!
Turn your old clothes into reusable kitchen towels by cutting them into pieces and folding them up for storage in the kitchen
Reuse your leftover fabric from old t-shirts and turn it into head accessories (E.g. scrunchies, headbands)