Sunday 7th July is World Chocolate Day. To celebrate that we're sharing our recipe for these sustainable, environmentally-friendly chocolate brownies. They're soft, gooey, and - best of all - good for the planet!
Method
STEP 1: Buying ingredients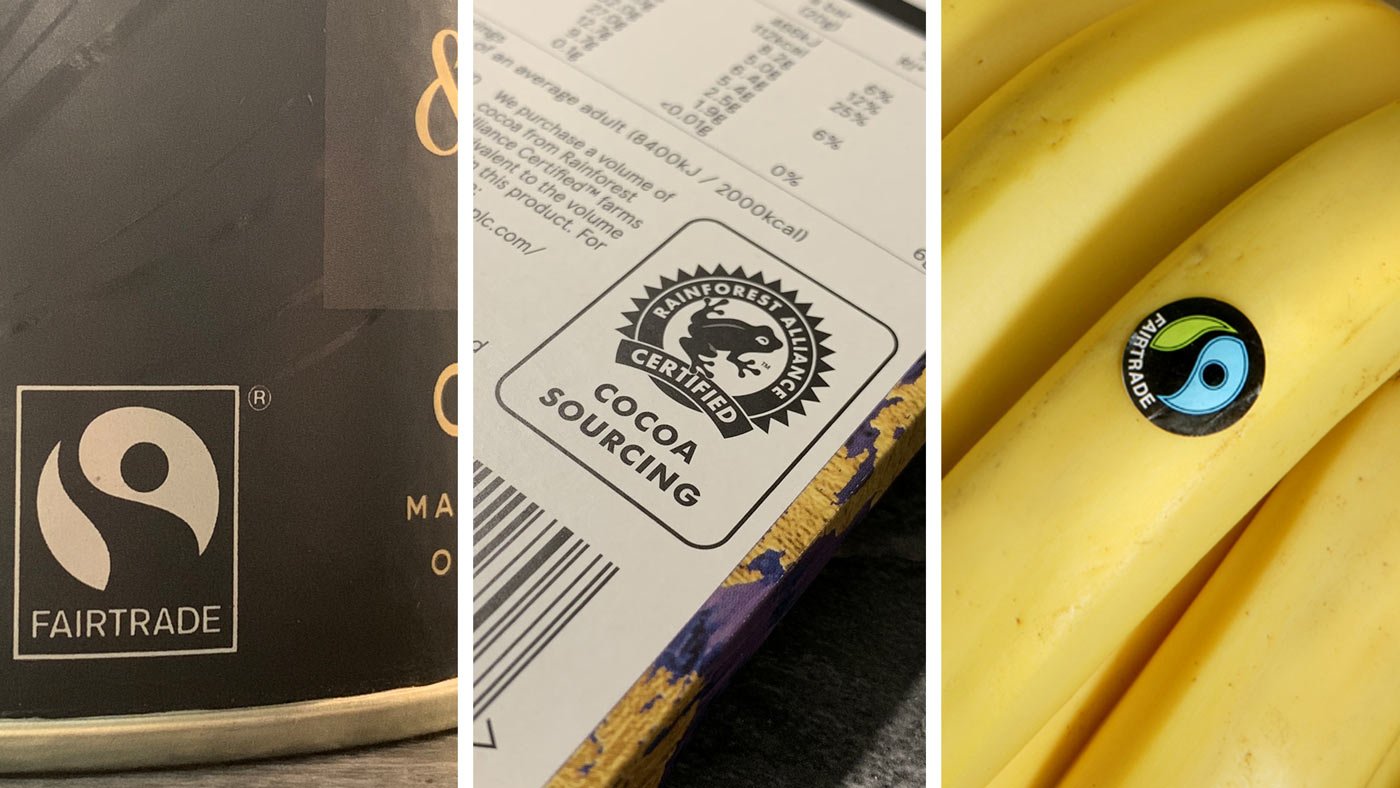 Choose products that have come from sustainable sources:
Seek out products with Fairtrade, Rainforest Alliance, or UTZ certifications.

These labels demonstrate that the product has had a reduced environmental impact.

Look out for the RSPO logo.

This can also be used to demonstrate that a product has only used sustainable palm oil.

Chose sugar which has the Bonsucro certification label

. This means the producer has met the required criteria that demonstrate they've reduced the environmental and social impacts of their sugarcane production.
ECO-TIP #1: Look for products that come in recycled, recyclable and reusable packaging. Wherever possible avoid single-use plastics.
STEP 2: Prep
Line your baking tin with baking paper.
Set your oven to 160°C / 320°F (180°C / 356°F for fan ovens) or gas 4.
ECO-TIP #2: Only start to pre-heat your oven shortly before you are ready to put your brownie batter in. This will save energy.
ECO-TIP #3: Try one of the many eco-friendly baking paper alternatives available which can either be reused or recycled (traditional baking paper can't be recycled).
STEP 3: Melting the chocolate
Chop the butter and chocolate into small chunks
melt in a bowl set over a pan of simmering water.
Cool to room temperature.
ECO-TIP #4: Smaller chunks of butter and chocolate will melt faster and require less energy.
STEP 4: Mixing your eggs
Mash your banana with a fork or potato masher.
Whisk your sugar and eggs until the mixture is light & fluffy.
Fold your mashed banana into the mixture.
STEP 5: Folding it together
Fold chocolate and egg mixtures together.
Sift in the cocoa, baking powder and flour.
Fold these all into the chocolate and egg mixture to create a batter.
Pour your batter into the tin and bake for 25-30 minutes or until the top is cracked but the middle just set.
Cool before you remove it from the tin and cut.
ECO-TIP #5: If possible, try to observe your progress without opening the oven door. Each time the oven is opened, heat is lost - requiring more energy in the long-run.
STEP 7: Enjoy!