This World Environment Day (5th June), hear the success stories of five nature restoration projects around the globe and be inspired to be a part of #GenerationRestoration.


1. Restoring forests in Thailand
The issue:
Approximately 800,000 hectares of forest in Thailand have been turned into mono-crop (single crop) plantations, primarily for maize, a type of "cash crop" grown for profit rather than consumption. Maize is typically used to feed animals being reared for meat production, and over the past decades, has become a major driver of deforestation in northern Thailand and neighboring countries. An estimated 84 trees are cut down for every "rai" (1,600 square meters) of maize production, often through the highly damaging "slash-and-burn" method.
In the northern provinces of Chiangmai and Nan in Thailand, at least 40% watershed forested areas - including conservation forests and national parks - have been lost due to land clearing for mono-agriculture. Farmers do not benefit greatly from their mono-crop plantations either, only earning 1.5K baht (48 USD) per rai per year, contributing to a cycle of debt and poverty.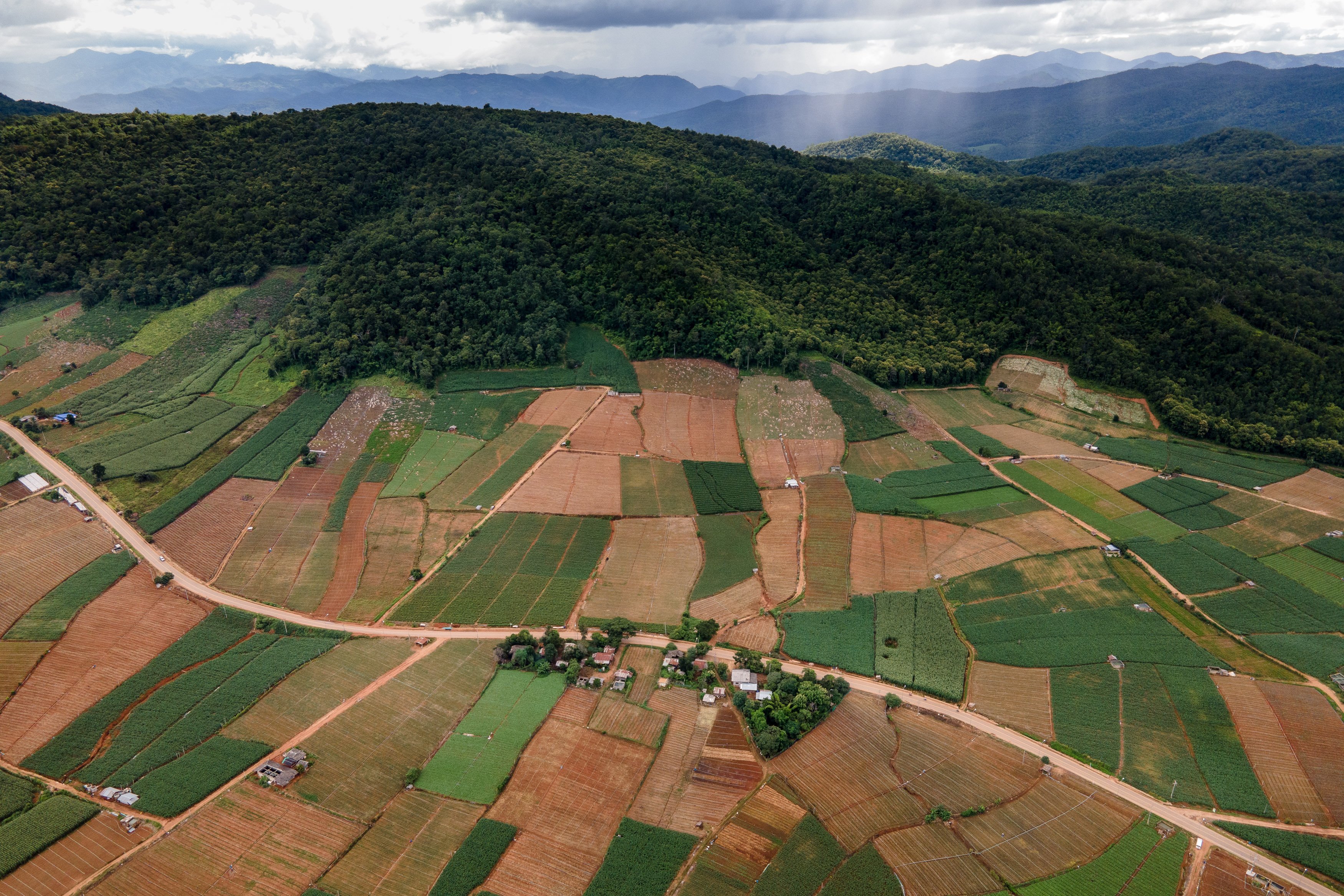 © Jittrapon Kaicome / WWF-Thailand


About the project:
In August 2017, WWF-Thailand, with the support from the International Climate Initiative (IKI), implemented a conservation project in these northern provinces to restore the health of the degraded natural landscapes, and in turn improve the livelihoods of local communities.
Named the FLR349 fund (Forest Landscape Restoration), the project encouraged farmers to restore the forest landscape and switch from single-crop farming to a mixed farming system, growing perennial trees, fruit trees, vegetables, and herbs for production as well as their own consumption. Ensuring crop diversity would not only provide farmers multiple streams of income, but also make plantations more sustainable, helping replenish the degraded soil that would then become more effective at absorbing carbon from the atmosphere. Likewise, restoring the forest landscape would benefit farmers, allowing them to use forest resources to build houses and furniture, source firewood for fuel, and use edible plants for consumption and medicine.
Through donations from the private sector and consumers, the FLR349 fund was able to provide financial incentives and workshops to farmers, empowering them to permanently shift away from environmentally-damaging single-crop farming practices.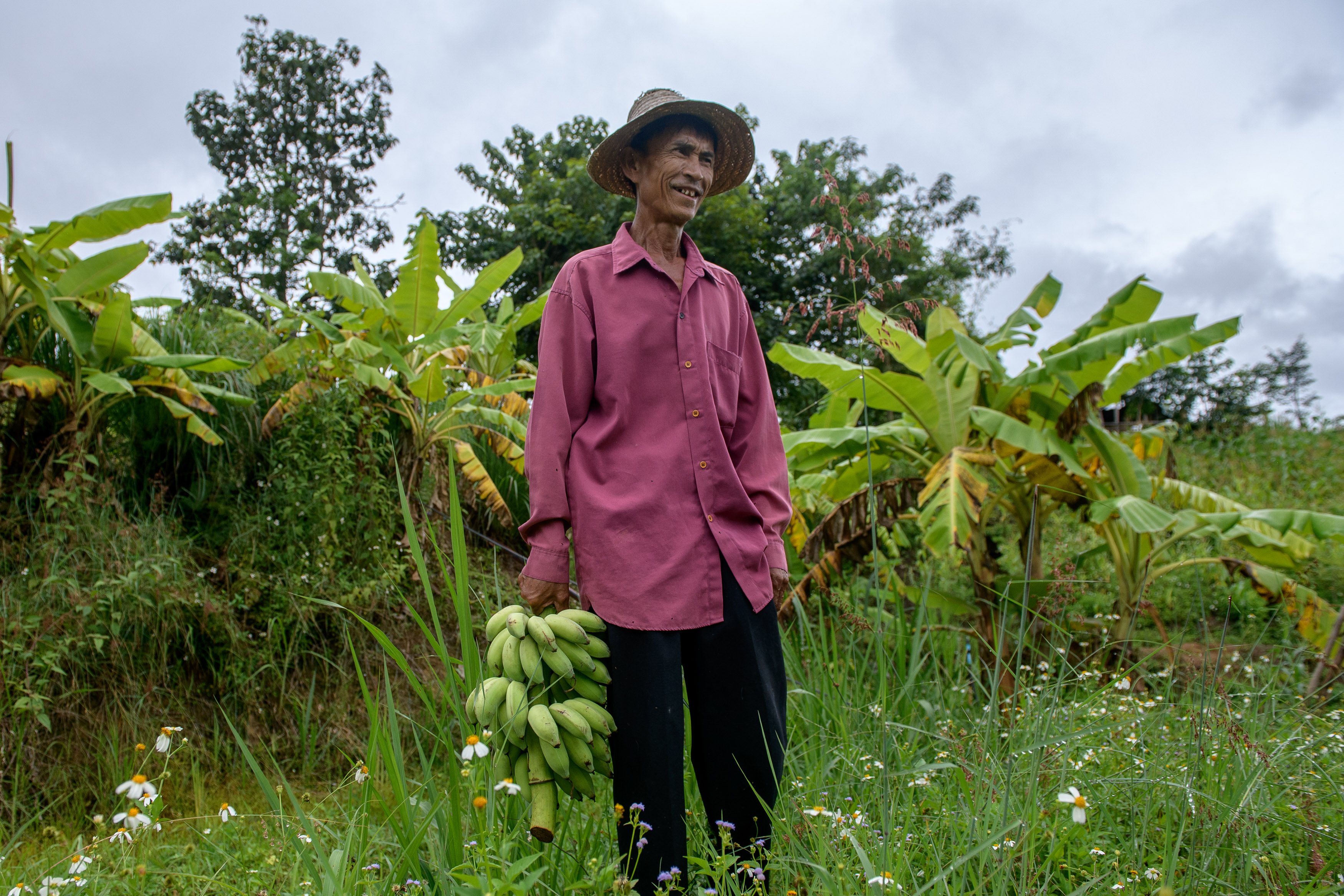 © Jittrapon Kaicome / WWF-Thailand

Results so far:
To date, 1,370 small farm owners have benefited from the project, and more than 38 workshops were conducted to share farming practices that better protect the environment. A total of 400 hectares of maize plantations have also been converted to a more environmentally-friendly mixed-farming system, with a total of 83,558 seedlings of mixed varieties planted across 72.8 hectares. By 2030, the FLR349 project in Chiang Mai and Nan aims to achieve the forest landscape restoration target of 8,000 hectares.
2. Restoring peatlands in Europe
The issue:
Countries in the northern and north-eastern part of Europe have vast areas of peatland, a type of wetland where the year-round waterlogged conditions cause dead plants and other organic matter to decompose much more slowly. Over time, these build up to form "peat" that can be several meters thick.
Peatlands serve an incredibly important role in the fight against the climate crisis, as they function as natural "carbon sinks," absorbing carbon dioxide and other greenhouse gasses from the atmosphere. In fact, healthy, intact peatlands that are several meters deep are capable of storing about 30% percent of global carbon on only 3% of global land area.
However, in the Baltic States, as well as Poland and Germany, vast areas of peatlands have been heavily degraded. These areas are global hotspots for the emission of greenhouse gasses, and the draining of peatlands for agricultural use or peat mining (using peat as a non-renewable fuel source) further contributes to these emissions as carbon dioxide and other greenhouse gases formerly stored in the peat end up being released into the atmosphere.

About the project:

In 2016, together with eight partners from Estonia, Latvia, Lithuania and Poland, NABU (Nature and Biodiversity Conservation Union) - one of the oldest and largest environment associations in Germany - established the LIFE Climate Mitigation project "Peat Restore". The project aims to "re-wet" formerly degraded and drained peatlands in the partner countries, covering an area of 5,300 hectares.

Year-round wet conditions are necessary for healthy peatlands, so the restoration of these areas involves building dams and ditches to help retain water in the peat, and removing water-hungry bushes and trees which are not normally found in peatlands.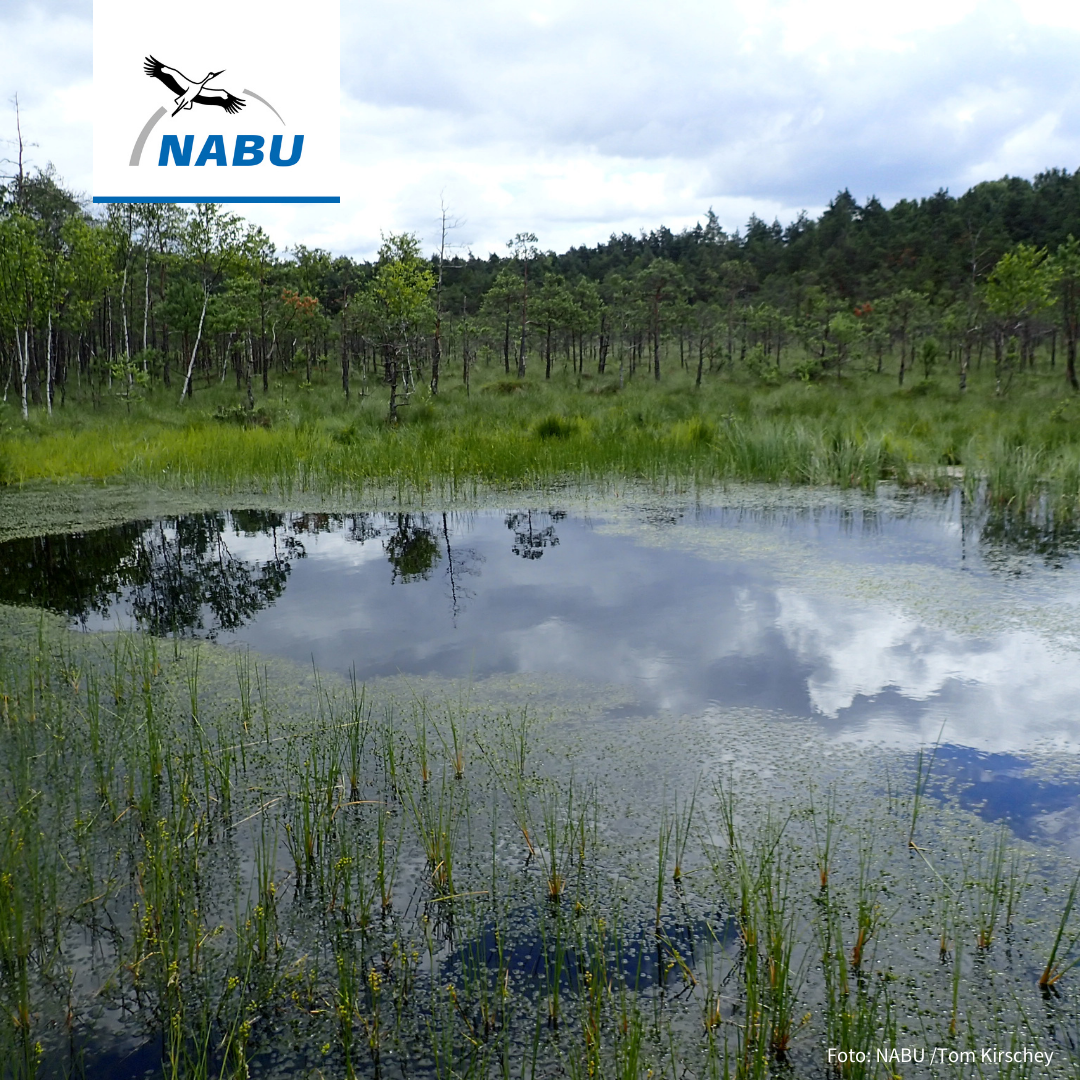 Results so far:
As of February this year, peat restoration efforts were completed in most of the project sites. On over a 4,000 hectare area, these re-wetted peatlands can now begin re-growing their peat forming vegetation. The project estimates that the current restoration measures already prevent the continued release of the equivalent of 3 to 6 tons of carbon dioxide per hectare per year. The project will continue until the end of 2021, by which time the restoration measures in the other project areas should also be completed. In the long-term, these restored peatlands are expected to recover their original function as carbon sinks.

3. Restoring urban greenery in Tanzania
The issue:
Moshi is a small town in the north of Tanzania home to 200,000 locals, and is perhaps best known as the gateway to the iconic Mt. Kilimanjaro and Kilimanjaro National park. Though the ever-growing tourism industry has seen the town develop at a rapid rate, providing livelihoods for many, it has also raised concerns that Moshi's nature and biodiversity could be threatened as the town booms.
Even in urban areas, nature is incredibly important. Trees for example not only help against the climate crisis and cool the area, but help improve air quality, increase property values, and improve the overall health and happiness of people in the area.


The project:
In January of 2020, as part of ICLEI's INTERACT-Bio project in Tanzania and facilitated by the Kilimanjaro Project, children, teachers, and headmasters from Kimochi Primary and Secondary School, as well as political and community leaders, visited the Kiviwama Arboretum to learn about the importance of trees in urban environments.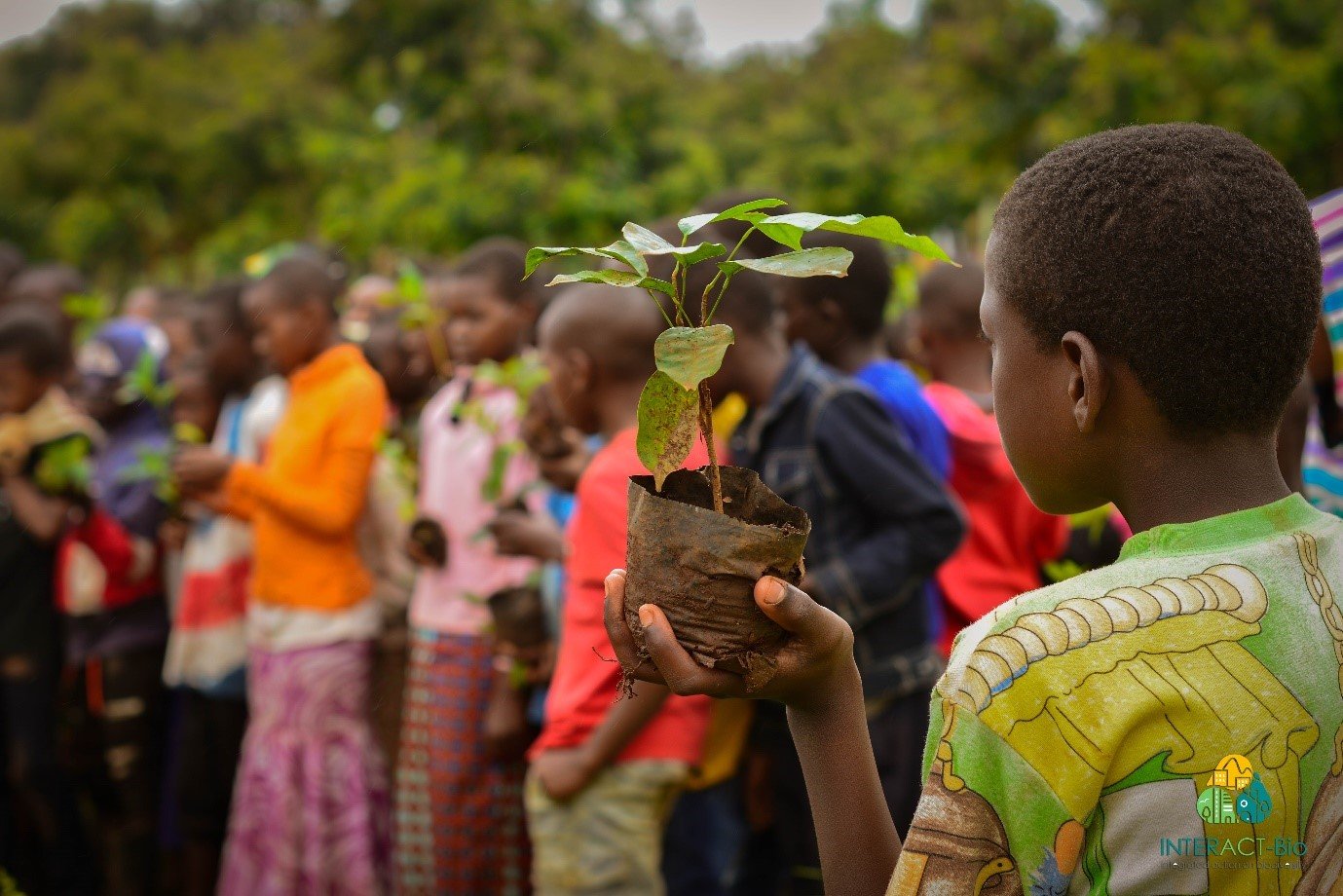 © ICLEI Africa


Following their visit, each student planted a tree, chosen from five different indigenous species, and made a commitment to care for them going forward. Students also received a tree to plant at home, helping maintain the urban greenery in Moshi's community and residential areas. In total, 500 new trees were planted, and given their planting in the rainy season, they stand the best chance of survival and one day standing tall in Moshi.



4. Restoring forests in Tanzania
The issue:
The coastal and sub-montane forest of Eastern Africa is ranked as one of the world's ten most endangered biodiversity hotspots, with only 10% of the forest cover remaining. According to the IUCN Red List of Threatened Species, 333 species in this hotspot are listed as either critically endangered, endangered, or threatened.
Situated in northeast Tanzania, the East Usambara landscape represents one of the larger forest blocks within this hotspot. It is home to an array of unique biodiversity, such as the Usambara eagle owl and the critically-endangered long-billed tailorbird. Approximately 135,000 people live in the landscape, distributed across 35 villages. They depend directly on the ecosystem goods and services provided by the forest, including medicinal plants, food, construction material and clean water.
However, these biodiversity-rich forests that communities depend on have become increasingly fragmented, as a result of land clearing for agriculture, fires, illegal logging, fuelwood
collection, artisanal gold mining and grazing. Forest clearance had started in the
colonial era, where export crops, such as tea and coffee, slowly replaced natural forests. The job opportunities presented by these crop plantations attracted more people to the region in the 1940s and 1950s, further increasing pressure on the remaining forests.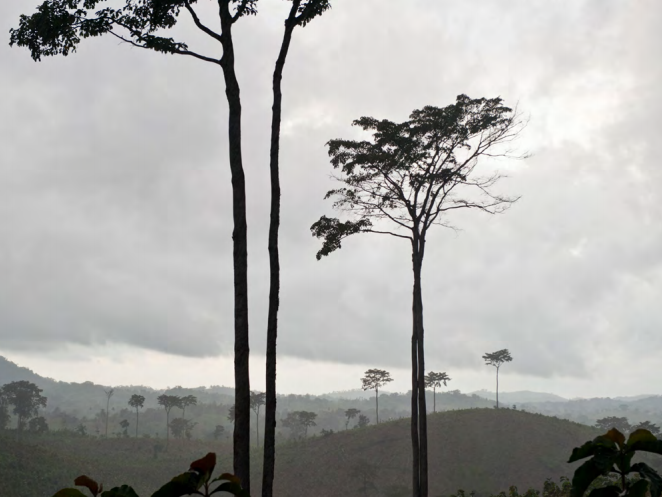 The East Usambara landscape, a forested treasure under threat © Juha-Pekka Kervinen -

The project:
WWF and local partner Tanzania Forest Conservation Group (TFCG) conducted a forest landscape restoration (FLR) project in the East Usambara Mountains to prevent the loss of biodiversity, improve the livelihoods of the local population and restore and maintain the multiple functions of forests.
The project emphasized the creation of village land forest reserves as a tool to improve connectivity between existing protected areas and communities were engaged in establishing these reserves. To reduce pressure on natural forests and to improve livelihoods, a number of alternative income generating activities were developed with communities, such as butterfly farming, fish farming, agroforestry and beekeeping. Brick-making was also developed to reduce dependence on forest timber for construction. Similarly, to minimize fuelwood collection, more fuel efficient stoves were distributed.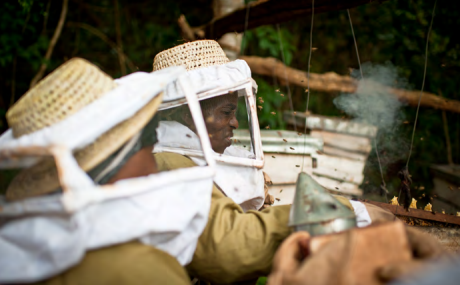 Beekeeping was one of the activities introduced to communities to reduce pressures on natural forests
© Juha-Pekka Kervinen

Results of the project:
The project began in 2004 and concluded in 2014, though WWF continues to work with local partners in the landscape. As a result of the project, forest clearance went down by 88% and communities became more actively involved in safeguarding the forest. Forest fragmentation was reduced and a forest corridor was established between two main forest reserves, the Nilo Nature Reserve and the Amani Nature Reserve. Forest fires also declined by 97% in village land forest reserves. Alternative income generating activities helped to raise local incomes. By the end of the project, 1,326 people were involved in beekeeping and farming of the aromatic plant camphor basil, and incomes of villagers increased by 239%.
This FLR programme shows that conservation benefits can be combined with social and economic benefits and that restoring forests can provide both immediate benefits to people and longer-term benefits to the ecosystem.
5. Restoring giant panda numbers in China
The issue:
Giant pandas were once widespread in China and parts of Viet Nam and Myanmar, but habitat loss caused by human activities had taken a heavy toll. A census in the 1980s put the total population of wild pandas at just 1,114, confined to a handful of sites in northern China.


The project:
Starting 1979, WWF has been at the heart of panda conservation, becoming the first international conservation organization to be invited to work in China. Working with the Chinese government, a network of panda reserves were set up to protect the crucial bamboo habitat that pandas depend on.
In the early 2000s, a panda census put the population at 1,596. In 2014, populations had increased to 1,864. This 17% rise in just a decade was enough for the panda to be officially taken off the IUCN's endangered species list.
Today, there are 67 reserves covering around 1.4 million hectares, which protect around two-thirds of the wild panda population. We've also worked with nearby communities to reduce the pressure on pandas from people.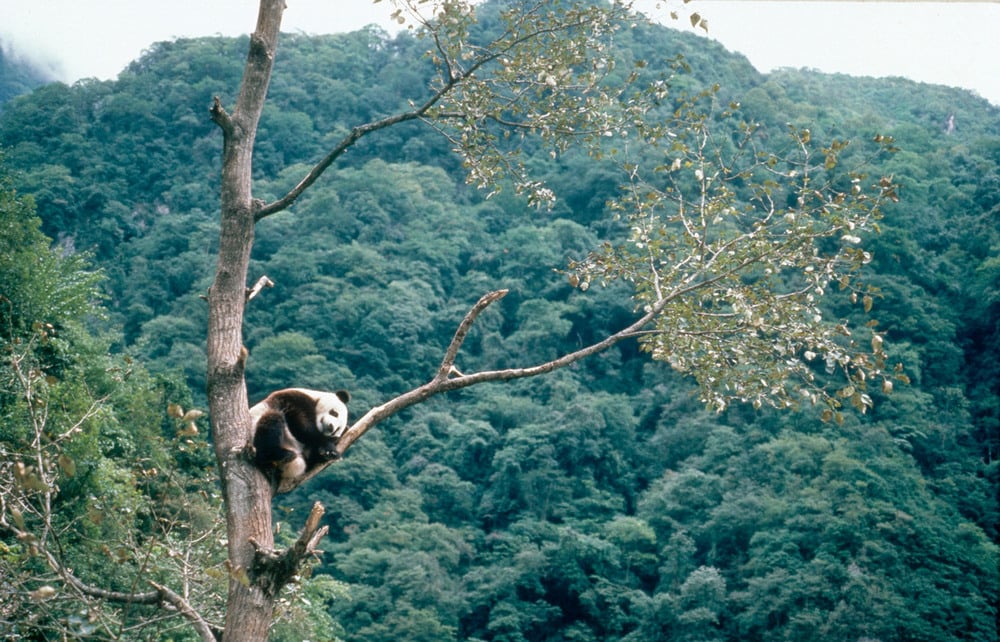 © John Mackinnon / WWF


The future:
Despite its recent recovery, the giant panda is still classified as "Vulnerable". With a total population of less than 2,000, its future depends on our continued support. Because their habitat has become so fragmented, pandas are divided into many smaller groups or sub-populations, some of which are very small and in danger of going extinct locally. It's a problem that could get worse as new roads, railways and other infrastructure are built, making it harder for the pandas to move around to interbreed.
Fragmentation also makes it harder for pandas to adapt to changes in their habitat. Bamboo naturally dies off every few decades, so the pandas need to move to new areas. Climate change is also likely to reduce the area of suitable bamboo habitat.
For the panda population to continue to grow, we need to keep up our efforts to protect, restore and reconnect their habitat. That includes making sure the needs of pandas are considered in new infrastructure projects, creating wildlife corridors and supporting local communities to develop sustainable livelihoods and alternative sources of fuel so they don't need to disturb the pandas' habitat.
Learn more about our ongoing work with pandas here.



---

What next?
To create a future where people and nature thrive, we must continue to find ways to restore our planet - not just for World Environment Day but all the days that lie ahead! And though the projects highlighted in this blog took place on a large scale, that doesn't mean that YOU as an individual can't play a part in restoring nature and biodiversity on your own! Every action adds up, no matter how small. Don't know where to start? Learn ways you can be a part of #GenerationRestoration by checking out this page!