A new WWF-backed initiative will help to safeguard huge expanses of Colombian wilderness that both people and wildlife rely on.
Heritage Colombia – or Herencia Colombia in Spanish – is a new US$245 million initiative that will help to safeguard 32 million hectares of land and marine areas over the next 10 years.
Colombia is home to 10% of the world's biodiversity, living in wildernesses ranging from dense rainforests and glacier-tipped mountains to rolling coastal sand dunes and multi-coloured coral reefs.
These are vital havens for wildlife like the iconic and threatened jaguars, harpy eagles and pink river dolphins. But they also benefit people in Colombia and around the world – providing everything from fresh water, food and livelihoods to supporting global efforts to tackle the climate crisis.
So we welcome the opportunity to join the Colombian government, together with a broad coalition of community, public sector and private sector partners, in launching Heritage Colombia.
This will help secure the lasting conservation of new or expanded areas in the heart of the Amazon, the San Lucas Mountains, the Central Andes, the Orinoco River and the Caribbean Coast, and opens the door to new and expanded marine protected areas in the Caribbean and Pacific — achieving Colombia's goal of protecting 30% of its oceans and seas.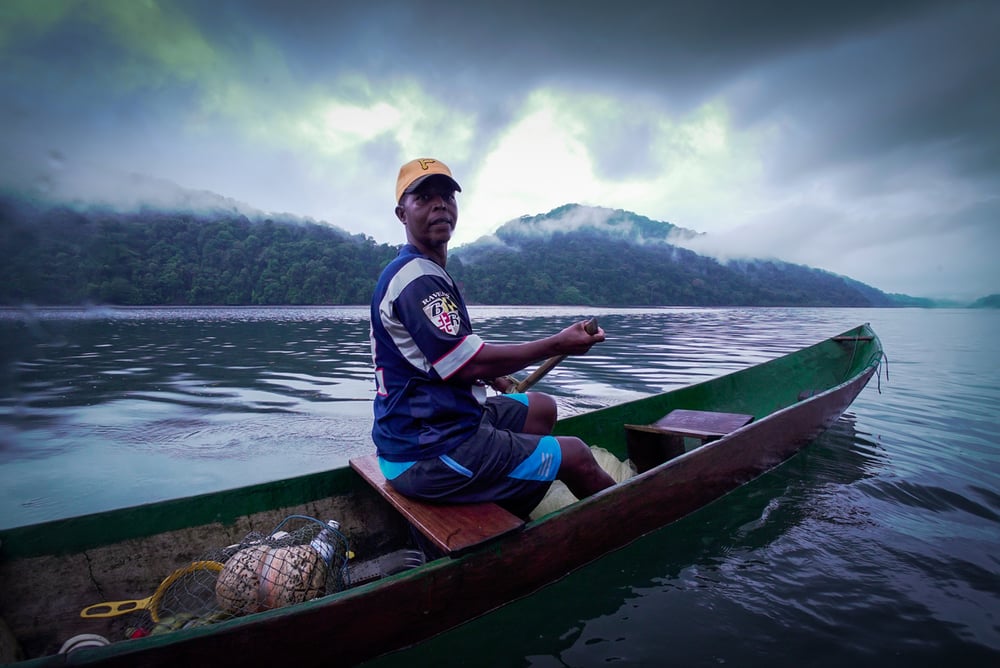 INNOVATIVE FINANCING
"Herencia Colombia makes use of Project Finance for Permanence (PFP) as an innovative financing mechanism which brings together the private sector, civil society and the Colombian Government to preserve natural capital in perpetuity," said Sandra Valenzuela, the Executive Director of WWF-Colombia.
PFPs secure necessary policy changes and funding and bind them together in a single agreement, ensuring conservation areas are well managed, sustainably financed and benefit the communities who depend on them.
"This transaction matters because it will help finance the long-term protection of over 32 million hectares of Colombia's most treasured places," added Carter Roberts, President and CEO of WWF-US. "But it also matters because it charts a course for other nations to follow in financing the protection of their own landscapes and seascapes."
HELPING THE AMAZON
The initiative locks in a regional cluster of PFP initiatives that, together, provide permanent protections for approximately 12% of the entire Amazon rainforest.
"The launch of Herencia Colombia is not just a milestone for the country, but for the greater Amazon," said Fran Price, Lead, WWF Global Forest Practice. "Protected and conserved areas include natural resources that people need in order to thrive and survive, and they are critical to the livelihood of local communities. For every US$1 invested in the effective management of natural resources in protected areas, we get $100 worth of value in benefits for people—in the form of clean water, food and more."
YOU CAN…