The WWF International President's Youth Award was started nine years ago in recognition of young people's outstanding achievements, dedication, and commitment to the natural environment. Since then, the award has recognised numerous individuals under the age of 30 from all over the world whose passion have led them on a quest to save the planet.
A social development activist and a conservation leader have won this year's WWF International President's Youth Award in recognition of their outstanding achievements, dedication, and commitment to the natural environment. The award has been running since 2012 and is the global conservation organization's top accolade recognizing exceptional leadership in young conservationists from around the world.
This year's recipients of the award are 24 year old conservation leader Gab and 29 year old activist Mutetelenu. Gab, a passionate and positive role model from the Philippines is a co-founder of Youth Engaged in Wetlands - a youth network across 30 countries advocating for the conservation and protection of wetlands around the world - as well as a conservation photographer for National Geographic Society, and an environmental writer and columnist at the Manila Times. He spends his time and talents covering stories on nature, wildlife, the climate crisis and indigenous people. In 2019, he was awarded a filmmaking fellowship by the Jackson Wild Media Lab and was featured in the Forbes 30 Under 30 Asia 2021: The Arts. Using his photography, storytelling and art skills, Gab influences and inspires others to act for nature and is a shining example of positive action for all.
Mutetelenu Kalama is a passionate and dynamic 29 year old activist who started her journey ten years ago as a Climate Change Child Ambassador for the United Nations Zambia where she initiated environmental activities that saw over 1,000 children trained to become climate change ambassadors in their schools and communities. She has gone on to co-found the Agents of Change Foundation - where she currently serves as executive director - a local NGO active in using radio across Zambia as a tool for sparking conversations and raising awareness on social and environmental issues. Mutetelenu is passionate about training young people in leadership and advocacy and for pursuing and defending women's rights.
Young people will determine the future of our planet, and their passion will ensure that change happens. Young people's leadership, resilience and creativity are vital for finding and initiating solutions to pressing environmental problems. The WWF International President's Youth Award again proves that well-informed young people play a pivotal role in the global movement to stop the degradation of the planet's natural environment and in building a future in which humans live in harmony with nature.
"The past year has shown us how important our relationship with nature is and how its neglect can cause irreversible damage. Seeing Mutetelenu and Gabriel's passion and outstanding leadership skills towards solving some of our most pressing planetary problems gives me hope that young people have a unique opportunity to help solve both the climate emergency and nature crisis. The next generation will determine the future of our planet and I hope they inspire the change we need to see for people, nature and climate." said Pavan Sukhdev, President, WWF International.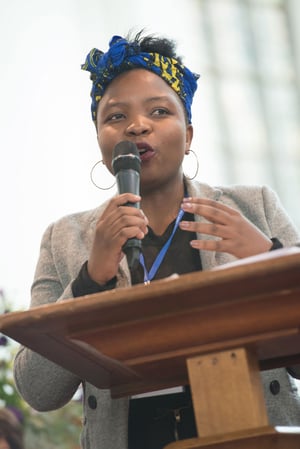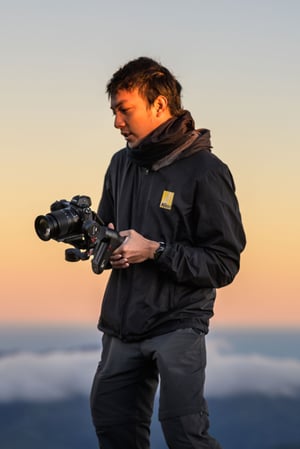 This year's recipients of The WWF International President's Youth Award
are Mutetelenu Kalama, 29 (left) and Gab, 24 (right).