Football fans' favorite time of year has arrived. Hosting a viewing party with your friends and family? Score a touchdown right now with these 6 tips you can use to be more sustainable 🌿just in the kick of time for viewing the Big Game 🏈
1. Get your bins ready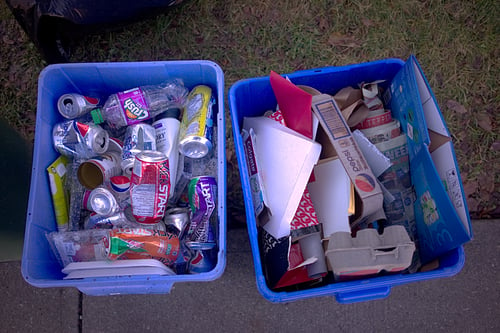 Have your recycling bins and trash baskets within reach and clearly labeled so that you can dispose of your trash easily without being distracted from the game! Ask your guests to make sure that all items are clean and dry before making the perfect touchdown pass into your recycling bins.
2. Say "No" to Plastic!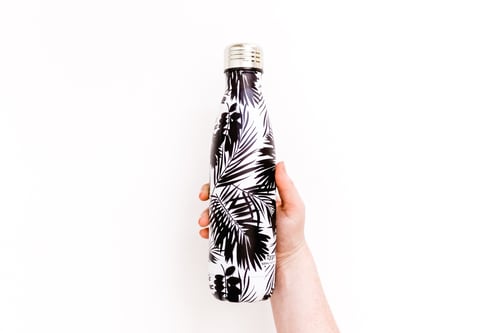 Avoid plastic cups and utensils. Ask your guests to BYOB: bring-your-own-bottles 😉 Choosing "finger foods" can also be a simple way to avoid utensils completely. Time to huddle around the chip bowl!
Bonus tip: Avoid snacks with plastic packaging as much as you can to score those extra points! Bring your own bag, containers and bottles and head to the nearest zero-waste grocery stores.
3. Buy Local Produce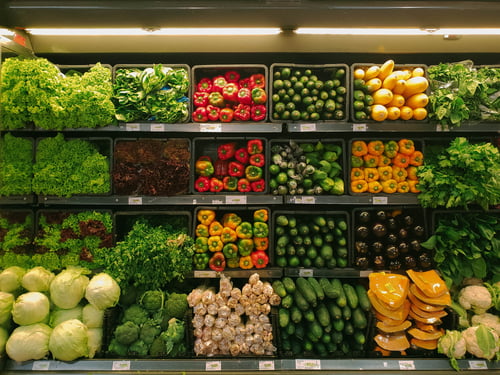 Going grocery shopping? Choose locally-produced products. Not only will you support local farmers and producers but you will help reduce food miles! "Food miles" are the distance food travels from one place to another. Higher food miles mean more fossil fuels needed and greater carbon emissions that harm our environment
4. Go Green with Takeouts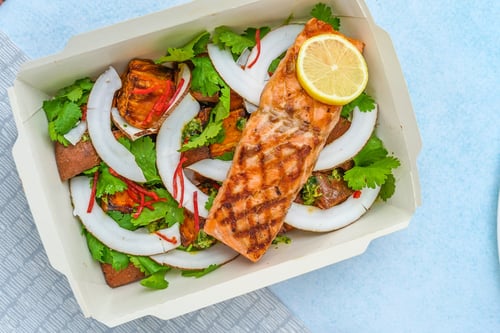 Ordering food for delivery? Ask the restaurant if they can use non-plastic packaging, and to not include any plastic utensils or extra napkins. Small things can go a long way in saving our planet.
5. Make Your Own Food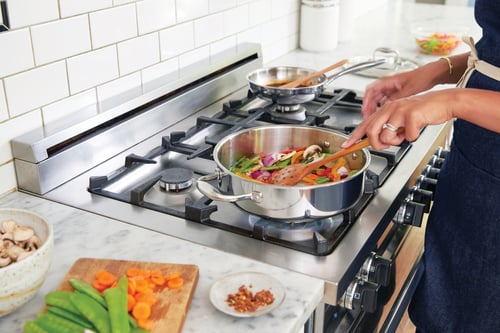 What's better than ordering in food for delivery? Making your own food!
If you have never cooked before, don't be intimidated! You don't have to whip up all your cooking utensils or turn your kitchen upside down to create the perfect dish for your guests. Don't know where to start? Follow these easy step-by-step recipes for the Big Game or be a goal-getter and check out our list of 50 foods that are good for you and the planet.
6. Don't Waste Food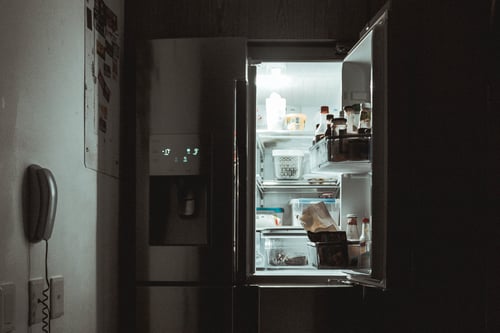 Just like how players in the Big Game make every second count, make every piece of food that you've purchased count! Avoid food waste and encourage your guests to bring home leftovers, or keep them as your go-to meals the next day.
7. Switch to Eco-friendly Transportation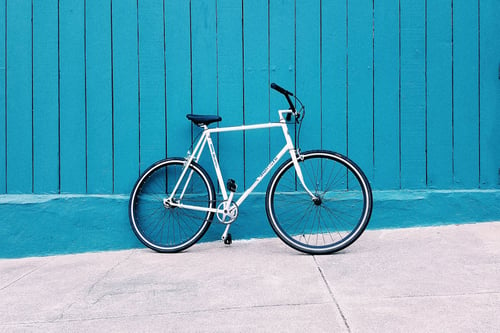 Going to the stadium or a friend's house to watch the Big Game instead? Reduce your carbon footprint! Make environmentally friendly plans like traveling by foot, bike or public transport. You can even carpool with others who are also heading out to watch the Big Game!
Thinking of winning big for the environment? Subscribe to our newsletter to learn more about our game plan to protect our planet and how you can play your part!