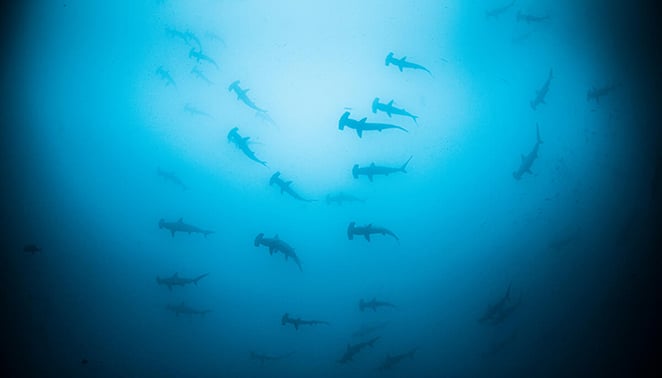 Protecting and conserving 30% of the world's ocean by 2030 is a task of global magnitude, writes WWF Oceans Practice Leader Pepe Clarke.
In the small hours of 19 December 2022, following years of delay and days of contentious negotiation, nearly 190 countries made a momentous decision. They agreed to protect and restore our planetary life-support system: nature.
The newly adopted Kunming-Montreal Global Biodiversity Framework commits the nations of the world "to take urgent action to halt and reverse biodiversity loss to put nature on a path to recovery for the benefit of people and planet."
The framework contains four overarching goals supported by 23 targets, but the target receiving the most attention is a commitment to protect and conserve 30% of the world's land, freshwater and ocean by 2030 – often shortened to 30x30.
For the ocean, this will mean more than tripling the extent of marine protected and conserved areas in the next eight years.
This is a task of global magnitude.
The ocean has experienced dramatic changes over the past century, with industrial fishing fleets driving declines in wild fish populations in every region of the world.
The effects of unsustainable fishing are compounded by pollution, climate change and unsustainable coastal development.
It doesn't have to be this way. We can forge a nature-positive future for our ocean using proven tools that allow marine ecosystems to recover over time: targeted species conservation efforts, restorative fisheries management, community-led coastal conservation and marine protected and conserved areas.
Importantly, WWF's support for expansion of marine protected and conserved areas is conditional on several factors: inclusive and equitable governance; a human rights-based approach; ecological representation, connectivity and effective management; recognition of a diversity of governance approaches; and robust environmental and social safeguards.
In other words, we believe 30x30 not only can, but must, work for both nature and people.
Coastal community support
WWF has decades of experience working with communities to enhance the effectiveness of coastal conservation and promoting formal policy support for community co-management of marine ecosystems.
In the Philippines, WWF has supported coastal villages to conduct surveys of their coral reefs, mangroves and seagrass beds.
This scientific evidence paired with traditional knowledge is used by local government leaders to set fishing regulations.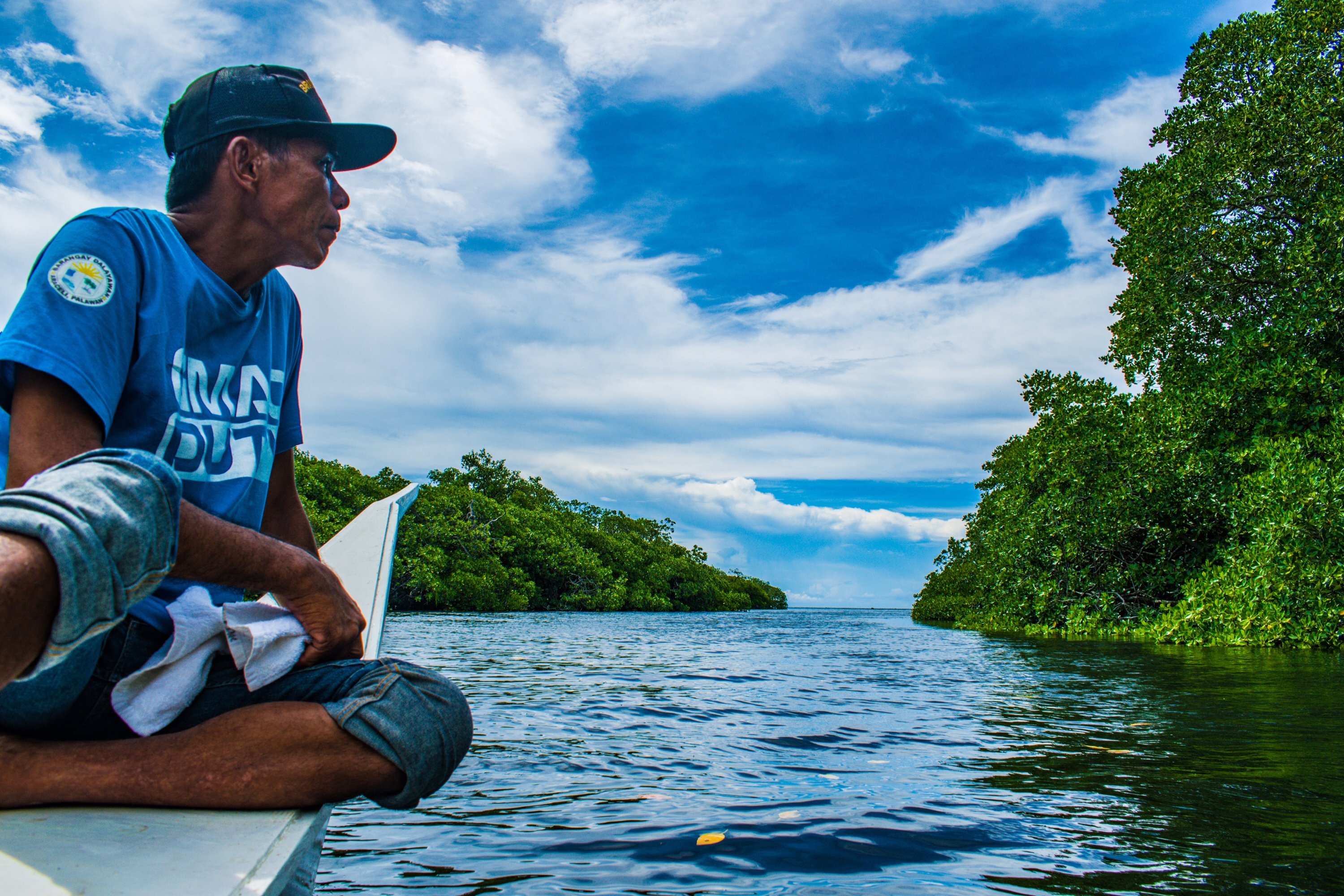 Coastal communities benefit from small-scale marine protection (c) SA Pontillas / WWF Philippines
Resident and fisherman Wilfredo Dela Torre is aware that the mangrove fish sanctuary near his village is legally a no-take zone, so he can't fish there. "It's alright," he says. "The village law has forbidden getting near the area."
Asked if the sanctuary has had a negative effect on him, Wilfredo says, "No. We now have a rearing ground for fish. This is what makes our place better than other villages. The fish will eventually leave the sanctuary. These will be the ones I catch."
This type of localised, small-scale marine protection can yield important benefits for nearby coastal communities. In many cases, it formalises traditional stewardship practices that date back generations.
Successes in one community often inspire neighbouring communities, providing opportunities to replicate and scale-up beneficial management approaches.
However, site-by-site designations are like pieces of a puzzle; to complete the picture and seize the historic opportunity presented by 30x30, policymakers will need to work in partnership to establish national and regional networks of protected areas.
New conservation measures
We are starting to see real momentum on 30x30 in the waters of the eastern Pacific, most recently demonstrated through a new coalition called "Americas for the Protection of the Ocean."
This coalition unites nine nations from Chile to Canada to collaborate, cooperate and coordinate on marine protected and conserved areas in the Pacific.
Together, they are building political support for new and strengthened ocean conservation measures to protect species and habitats, restore fisheries and build sustainable economies.
This exciting regional initiative builds on the 2021 agreement by Colombia, Costa Rica, Ecuador, and Panama to expand marine reserves, improve economic activities in their waters and create a corridor of protection ​and sustainable use covering 500,000 square kilometres in one of the world's most important migratory routes for sea turtles, whales, sharks and manta rays.
High Seas Treaty
Migratory marine species range freely between national waters and the high seas – the two-thirds of the world's ocean that sits outside the control of individual countries.
But only about 1% of the high seas is currently protected, leaving oceanic species and ecosystems exposed to the impacts of unsustainable industrial fishing.
The long-awaited High Seas Treaty – which hopefully will be completed in March this year – would finally provide mechanisms to designate large-scale protected areas in this great global commons.
To meet the challenge of halting and reversing nature loss in our ocean, we will need to work together to deliver large-scale international initiatives to protect our shared seas, as well as local, community-led conservation measures that directly support livelihoods and well-being – and many other efforts that fit between those ends of the spectrum.
There are many paths to success, but all require that the rights and knowledge of Indigenous people and communities are recognised and honoured.
Importantly, we must invest appropriately to manage protected and conserved areas if they are to deliver the outcomes we need.
Experience tells us that designation of protected areas without funding and science-based management plans results in "paper parks" – which could allow us to notionally achieve the 30% target but fall well short of the nature-positive future we envision.
WWF is a founding member of Enduring Earth – along with The Nature Conservancy, The Pew Charitable Trusts, and ZOMALAB, the family office of Ben and Lucy Ana Walton.
This initiative works alongside nations as they accelerate conservation for a more sustainable, prosperous future.
Central to the partnership's approach is Project Finance for Permanence, an innovative and proven model that fully funds long-term conservation efforts to ensure inclusive, durable, and scalable impact.
In 2022, Colombia announced a new PFP initiative, Herencia Colombia, which will secure the lasting conservation of 79 million acres of new or expanded protected areas, including 49 million acres of marine protected areas in the Pacific and Caribbean – meeting the country's 30x30 ocean target well ahead of schedule.
From the Philippines to Colombia, from the high seas to community fishing grounds, 30x30 will be shaped by countless decisions along the way. If we are guided by a recognition of our dependence on nature and a commitment to the rights of all, we can forge a future in which people and nature thrive.
Discover more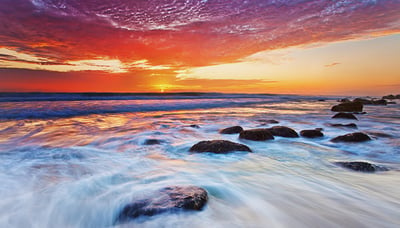 Learn how WWF works to ensure marine resources are managed sustainably, so the ocean is protected and productive for future generations.