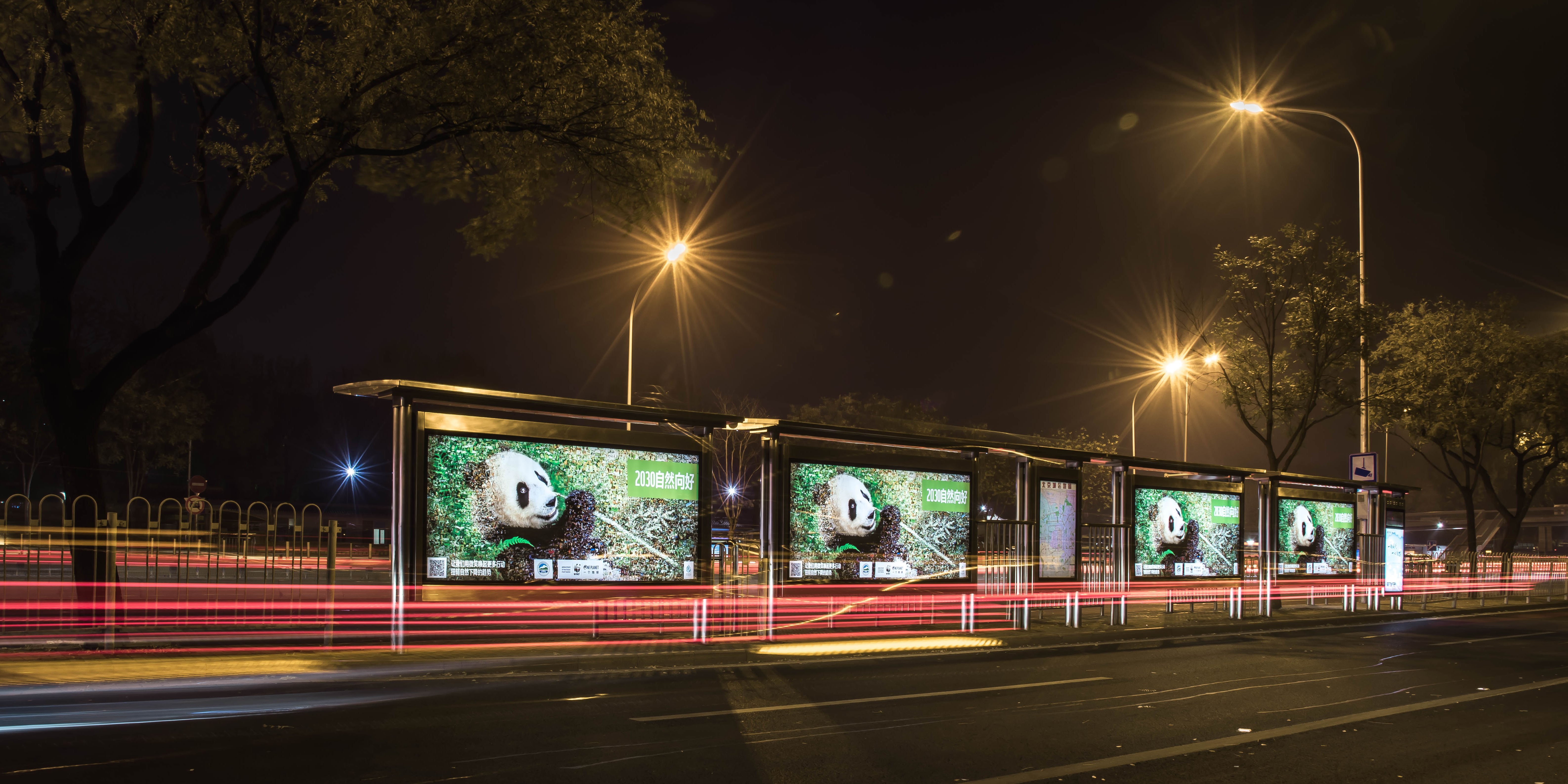 Ahead of the start of the UN biodiversity conference (COP15), thousands of smiles have taken over digital screens across China in a show of public support for helping nature recover.
The UN Convention on Biological Diversity's COP15 talks, which are taking place until 18 December, provide a vital opportunity for countries to commit to a nature-positive world by 2030 that would mean we end the decade with more nature than we have currently.
At this crucial moment, WWF and the Center for Environmental Education and Communications (CEEC) of China's Ministry of Ecology and Environment are using LED lightshows to highlight the crisis affecting nature.
Thousands of people from across China, which is President of COP15, took part in the Smile campaign, which digitally created a mosaic image of a Giant Panda with a sea of smiling faces.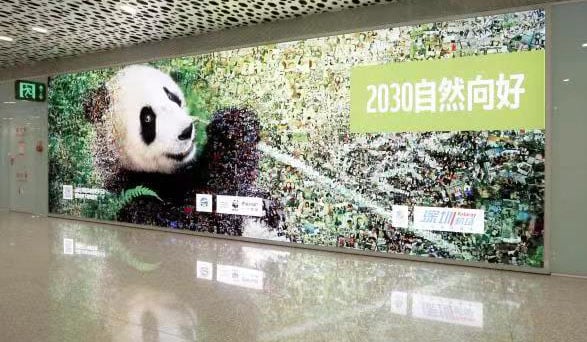 The LED lightshows, which demonstrate public support for policymakers at COP15 to take bold decisions to ensure the health of the planet, are appearing in Beijing and Shenzhen and can be seen in airport terminals as well as in shopping malls and bus stops.
And the reason for the smile? If nature was to recover in the coming decade, the line on a graph representing global biodiversity would curve upwards and create a smile shape.
Nature loss crisis
The WWF recently revealed in its flagship Living Planet Report that population sizes of wildlife have dropped by 69% since 1970.
Biodiversity is essential for health, well-being and economic success but human activities are destroying it at an alarming rate. More than a million plant and animal species are currently threatened with extinction.
World leaders and policymakers have the opportunity at COP15 to strike a deal that would safeguard nature.
The WWF is urging countries to step up ambition and action to deliver a comprehensive and science-based framework that benefits people and the planet.
Read more:
COP15: What it is and why it matters?
Strong biodiversity agreement must follow climate inaction
What are nature-based solutions?