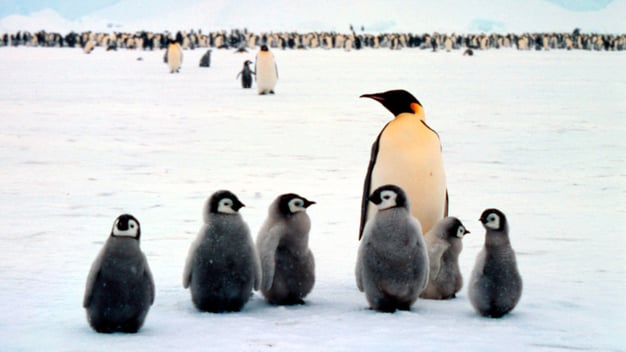 Antarctica's sea-ice has declined to record lows, causing mass deaths of vulnerable species and potentially signaling Antarctica's shift to an unstable state.
WWF is calling on the Commission for the Conservation of Antarctic Marine Living Resources (CCAMLR) to prioritize the conservation of Antarctic wildlife and designate three new marine protected areas (MPAs) in the Antarctic Peninsula, Weddell Sea and East Antarctica.
The three MPAs, if established, would safeguard nearly 4 million square kilometres of Antarctica's ocean, roughly the size of the EU and representing 1% of the global ocean.
Together this would constitute the largest act of ocean protection in history.
WWF Antarctic Conservation Manager Emily Grilly said the sudden decline in sea-ice will have serious consequences for wildlife both globally and locally.
"We are already seeing effects of a rapidly changing environment on emperor penguins, Antarctic krill, humpback whales and many other vulnerable species," she said.
Sea-ice in Antarctica shrank to the smallest area on record in February 2023, beating the previous record-low set in 2022.
From June to August this year, during Antarctica's winter when sea-ice cover grows, there have been additional record-breaking low levels, continuing a decade-long decline.
MPAs would limit human activity, particularly fishing, in the critical habitats where these species need to recover and develop resiliency to a changing environment.
"We can't stop all the effects of climate change in the short term, but we can take the pressure off in other ways," Grilly said.
Emperor penguins and Antarctic krill, two key species in the Antarctic ecosystem, are at risk due to declining sea ice.
Sea ice is essential for emperor penguins to breed and raise their young.
In late 2022, early ice breakup caused the emperor penguin colonies in the Bellingshausen Sea to experience total breeding collapse, with an estimated 9,000 chicks dying.
Current projections indicate that emperor penguins may be extinct by 2100.
WWF is urging CCAMLR leaders to prioritize conservation in this sensitive region and honor their commitment to establish a network of MPAs around the continent. "We cannot wait any longer," Grilly added.
The 27-member body is meeting in Hobart, Australia, from 16-27 October to discuss the unprecedented drop in sea-ice and Antarctica's future stability.
See also:
More about our ocean work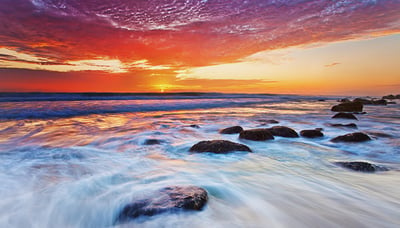 WWF works in partnership with communities, businesses and governments to restore ocean health for the benefit of people and nature