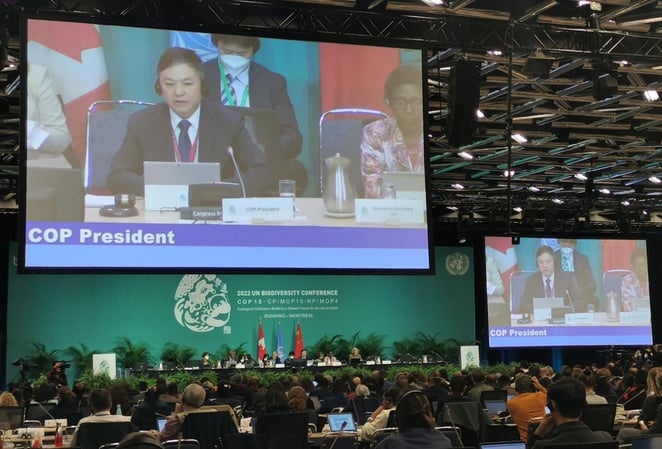 A landmark commitment to halt and reverse biodiversity loss by 2030 − a global goal hailed as the equivalent to climate's 1.5C° target − has been agreed at the UN's COP15 biodiversity conference in Montreal.
WWF welcomes the goal of the Kunming-Montreal Agreement to conserve at least 30% of
land, freshwater and ocean globally, while respecting the rights of Indigenous peoples and
local communities, and recognizing the contributions of Indigenous and traditional territories
towards delivering this new target.
We also welcome the commitment from 196 governments to eliminate subsidies harmful to
nature − and to increase financial support for conservation efforts by 2030, mobilizing at
least $US200 billion per year.
This is a huge win for people and planet that sends a clear signal for action by government,
business and society.
However, we are concerned that this could be undermined if weak language in critical areas of the agreement is not addressed in national plans and policies.
In particular, we are concerned that there is no mechanism to hold governments accountable if targets are not met.
WWF Director General Marco Lambertini said: "The agreement represents a major
milestone for the conservation of our natural world, and biodiversity has never been so high
on the political and business agenda, but it can be undermined by slow implementation and
failure to mobilize the promised resources.
"We must now see immediate implementation of this agreement, no excuses, no delays −
nature and all of us who rely on it for our livelihoods, economies and well-being have waited
long enough, it's time for nature to thrive again. Governments have chosen the right side of
history in Montreal, but history will judge all of us if we don't deliver on the promise made
Read more:
COP15: What it is and why it matters?
Strong biodiversity agreement must follow climate inaction
What are nature-based solutions?