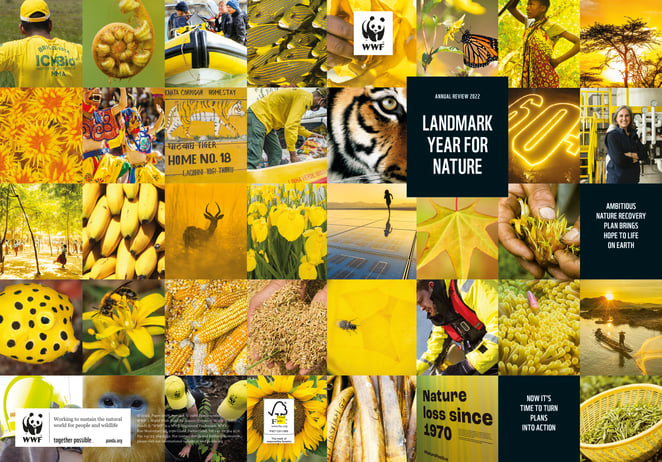 2022 was a historic year for nature – a year when 196 states agreed to halt and reverse biodiversity loss by 2030, one of the most important steps forward ever towards building a sustainable future for people and nature.
You can read the full story about this in WWF's 2022 review of the year – about how this agreement came about, why it's such an important decision for the future of people and planet, and the urgent action still needed.
But as the WWF Annual Review 2022 explains, it wasn't just about this one decision. There was lots of other progress made in our work for people and nature thanks to the collective efforts of WWF and our partners and supporters around the world.
For example, we helped bring nations together to agree on a global UN treaty to end plastic pollution, to recognize the right for all to a clean, healthy and sustainable environment, and to end some of the financial support by the World Trade Organization for harmful fishing practices.
We also supported the efforts of millions of people in 192 countries and territories to show their support for our planet through the Earth Hour environmental movement.
Of course, there remain many challenges. Our 2022 Living Planet Report highlighted the serious decline in wildlife populations over recent decades, and action against the climate crisis still falls far too short of what's needed.
But, from the strong recovery of tiger numbers in some countries to the growing recognition of the leadership by Indigenous Peoples in global conservation efforts, there is good reason to be hopeful.
Read more:
WWF Annual Review 2022: Landmark year for nature